"Start with no MONEY", might sound gimmicky to you, but in some cases, it works, and "affiliate marketing" is one of the cases. You may not be you can certainly start affiliate marketing without money. Do you know how? In this article, you will witness 5 proven steps that can help you in starting with affiliate marketing with no money.
The idea of "affiliate marketing" is simple; it is the process of promoting the product or service of someone else and earning every time anyone clicks on the affiliate link.
5 Proven Steps: Start Affiliate Marketing With No Money
The best and most used method to start affiliate marketing with no money is to start sending the links to the people you may know. But you have to go through a few steps which are as under.
Step 1: Choose A Niche
The first and most important step is to know what are you going to talk about, is it of your interest? Or do you really want to do it? In simpler words, you have to know what could be your niche.
It does not matter what your hobby has to be, it could be anything from your interest to the public demand, or any scaling niche. But do keep in mind that you do have an interest in the niche you have chosen because you would have to create content for it for a number of years. And to create a content on less interesting topic can be very risky!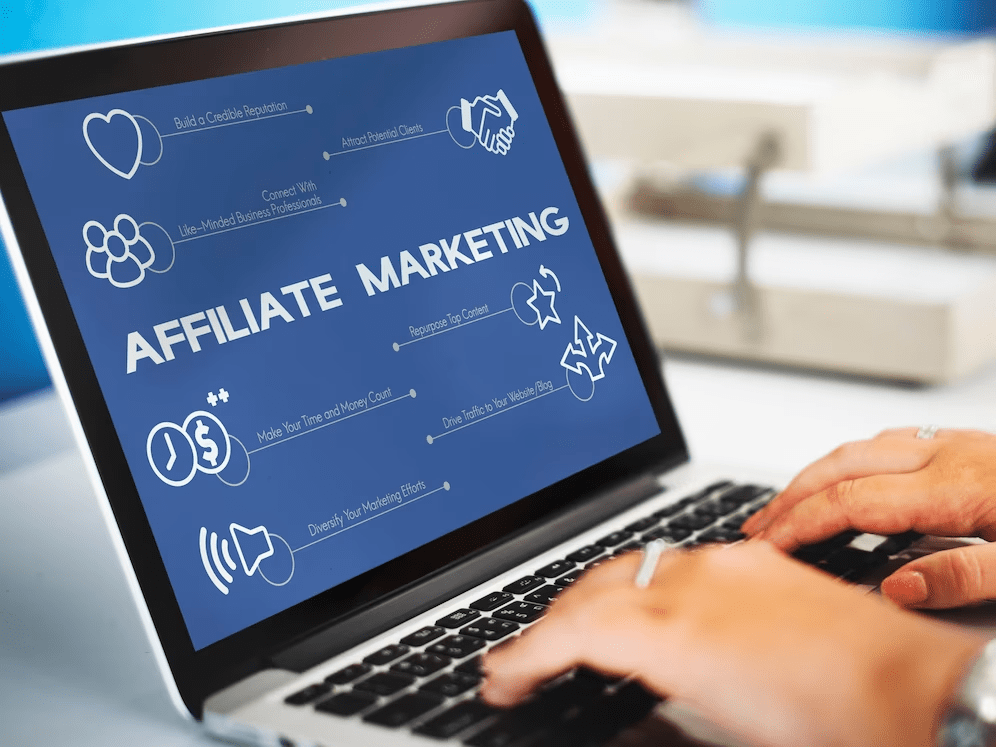 Step 2: Choose A Product Or Service To Promote
To become a successful affiliate marketer you have to have a vast knowledge of the product or services you are going to promote. Because, did you know almost 76% of affiliate marketers failed to earn money because they did not have enough knowledge of the niche they were promoting!? The best way to choose a product to promote is to know the marketplace of the product.
Step 3: Build A Website Or Blog
Building a website or a blog is a daunting task, but building a website or a blog for affiliate marketing is even tougher. These are the sites that help manufacturers and retailers to promote their products, digital or physical both. Also, advertisers and publishers benefit equally from affiliate marketing.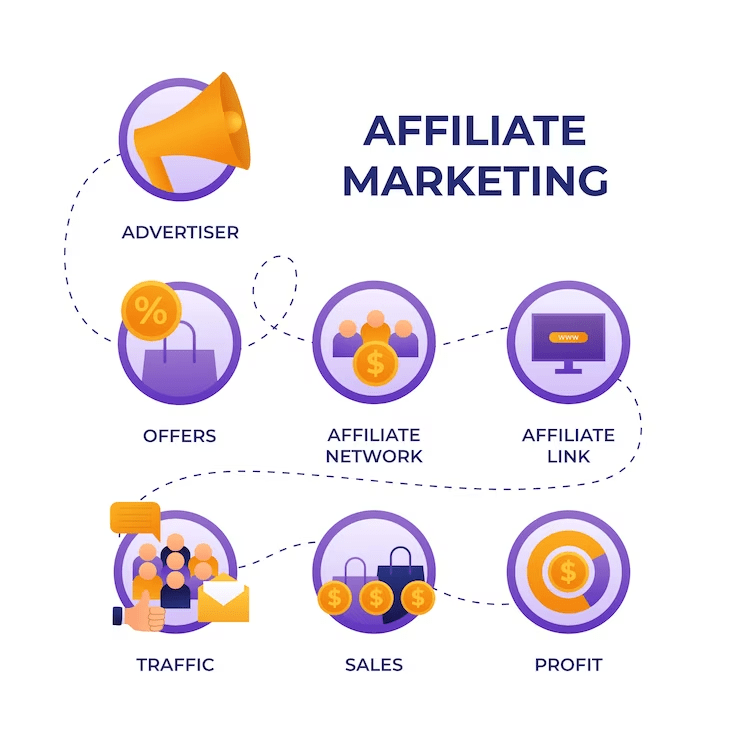 Step 4: Create High-Quality Content
No matter whichever platform you choose, the goal to get success is — great content!
And for the "great content," you would need a website or a blog. Make sure you have one for your affiliate marketing. Make sure the content is killer and catchy so that it would create hype and curiosity for all.
However, your content has to be good at one of the following two parameters:
Entertaining
Informing
Beyond these, content optimization ensures that it's structured and presented in a way that search engines and users love.
Step 5: Promote Your Affiliate Links
Promote, promote, and promote. It is the key to getting successful affiliate links and campaigns. Promote it to all possible platforms where you can see a chance of getting a massive response. Also, you can engage with others on forums, build relationships with others in your niche and similar niches, comment on other people's videos and content, and can do cold email outreach. These are a few of the top methods to promote your affiliate links.
Understanding The Basics of Affiliate Marketing:
As mentioned that "It is the process of promoting the product or service of someone else and earning every time anyone clicks on the affiliate link." The basics of affiliate marketing are to drive sales and generate significant online revenue. However, the basics of affiliate also fall under the concept of how affiliate marketers get paid.
There are 4 basic scales on which affiliate marketing works, which are as under:
Pay per sale: this is the standard affiliate marketing structure. In this type of scaling program, after a customer purchases a product as a result of affiliate marketing tactics, the merchant pays the affiliate a percentage of the product's sale price
Pay per lead: it is the most complex one because the affiliate marketer gets paid as a result of generating a potential lead. So, technically it is based on the conversion of leads
Pay-per-click: the main goal of affiliate marketing is to drive traffic to websites and entice users to click and take action. So it should come as no surprise that affiliate marketing myths revolve around SEO (search engine optimization). In this, you get paid, when a visitor is clicking on the link
Pay per install: in this, the affiliate is compensated each time a customer is sent to the merchant's website and installs a product — typically a mobile app or piece of software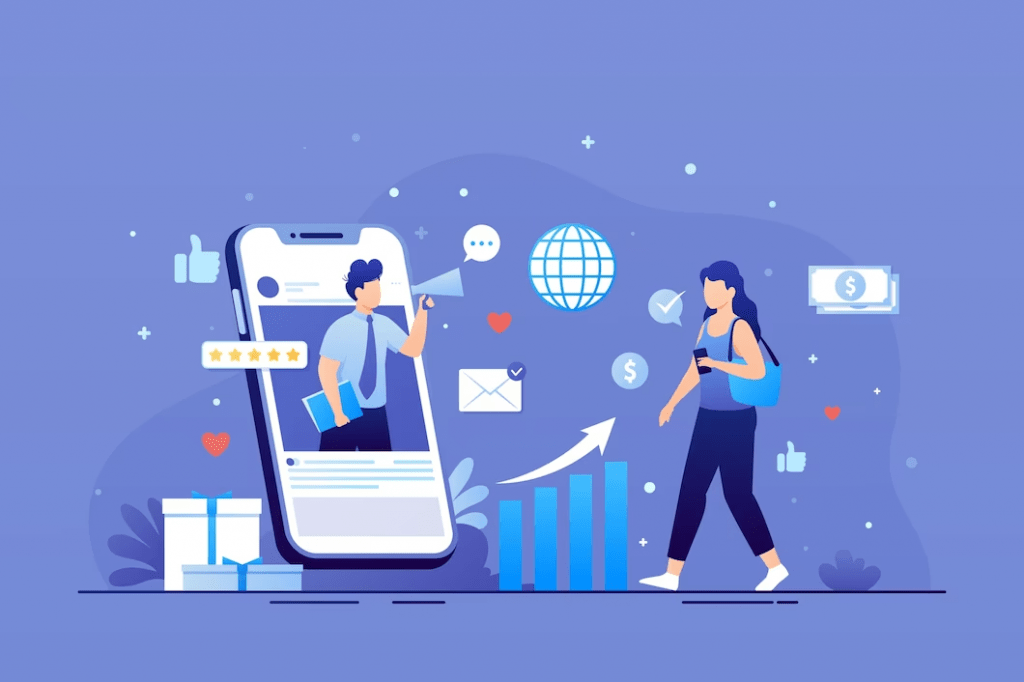 Why Is Affiliate Marketing A Good Business Model?
You must be thinking that "affiliate marketing" is a business of recommending products or services only. How could it be a good business model, you being skeptical is so right at this time. But you know what, it really is a good business model, have a look at the top reasons why affiliate marketing is a good business model.
#1 It Is Low Risk:
It is risk-free or low-risk because the business has to pay only when the success of referral has been received. You do not have to worry about the price and your business is safe from any sort of scam too.
#2 Win-Win Deal:
It is a win-win deal for all because you get your commission and the business is getting sales. It might seem like the business has to pay the affiliate marketer for the sales, but the sales they are getting are recurring so eventually it is a win-win for both of the parties.
#3 Work From Anywhere:
You do not have to be cautious about how would you look or how long will it take to commute, because you are an affiliate marketer so you can work from anywhere you want to. Just get the sales right for the business and earn your commission.
Affiliate Marketing With "NO MONEY" Frequently Asked Questions:
Q1: How Do I Start Affiliate Marketing With No Experience?
It is no hassle if you don't have the experience you cannot do it. You can start off with affiliate marketing immediately if you know the niche and if you are fully aware of which product or market you want to go in.
Q2: Do You Need To Spend Money On Affiliate Marketing?
You can start earning money with an established affiliate product or service without making any initial investments because joining an affiliate marketing forum is free. The ideal situation for producing money is one in which affiliate marketing produces relatively passive revenue through commission.
Q3: What Are The Fees For Affiliates?
There is no such fee for affiliates, but you do get some percentage of commission ranging from 5% to 20%
Conclusion:
Learning how to build an affiliate website can be a financially and personally rewarding experience. Also, having the right knowledge of niche and audience can make you the pioneer of affiliate marketing.
---
Author Bio:
Max is the co-founder of buyrealfollows.com an agency for Instagram growth services. He is an expert in providing consultation in social media growth services.