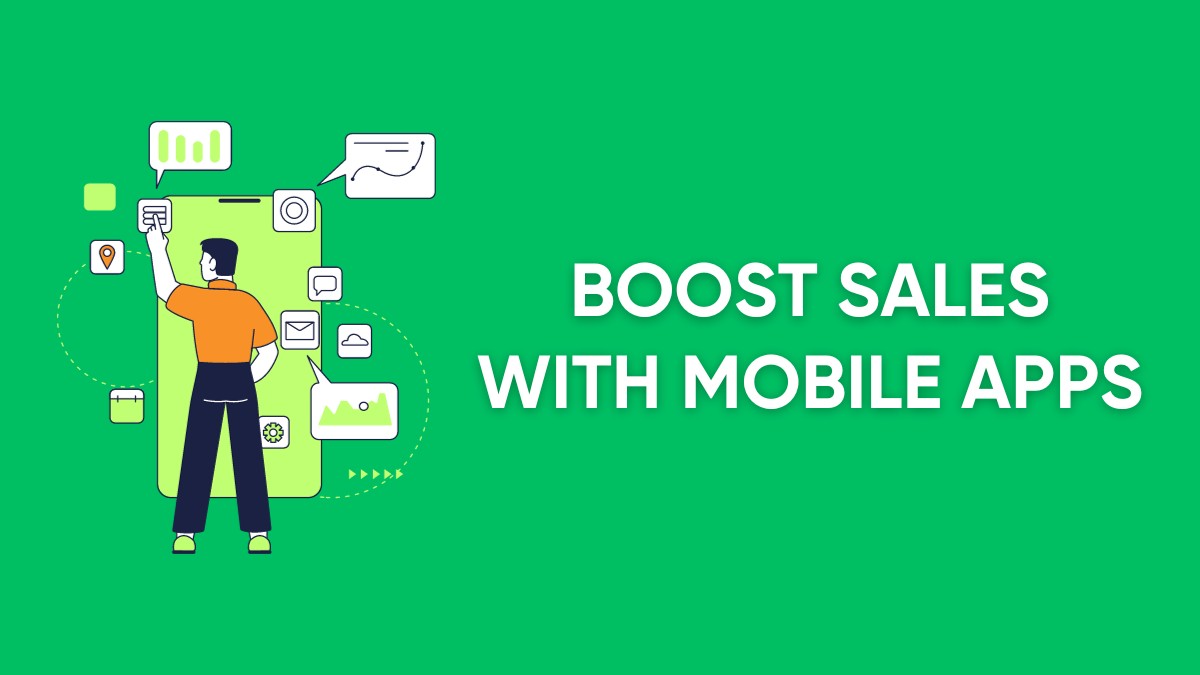 2 October, 2023
No Comment
Magento, Shopify, and BigCommerce are these eCommerce platforms that tend to rule the eCommerce realm and will keep doing so for the long run! Did you know that today over 2 billion businesses are found using Shopify? Moreover, with the days passing by, nothing can stop this from being one of the most renowned eCommerce platforms across the globe. 
So whatever business you are running or with Shopify, you can never go wrong! However, the following post shares more about the eCommerce platform, why it is so much in vogue and how you can increase Shopify sales with the help of a mobile application. 
Introduction
You see, generally, Shopify stores are meant to sell products as well as services seamlessly. Of course, having an attractive-looking eCommerce platform is a pretty good start but leaving it right then and there is a huge sin. 
As a businessperson, one must be able to come up with numerous ways to enhance sales and increase return on investments in no time. Well, we will discuss more about this in the upcoming segment but for now, let us brush a bit through the basics. Time to find out why Shopify is so much in vogue as an ecommerce platform. 
This is something you must keep in your mind choosing Shopify as your eCommerce platform clearly means you have decided to invest more than just having an online storefront. Here you will come across a wide suite of cool features, tools, and easy integrations to ease eCommerce operations such as managing inventories, payment gateways, shipping methods and a lot more. Moreover, Shopify is way easier in comparison to other platforms and ensures high-end scalability and flexibility. 
Further, I would like to mention a few reasons stating why Shopify turns out to be a go-to eCommerce platform for many retailers and merchants across the globe. 
Benefits of using Shopify for your eCommerce Stores
One of the obvious benefits of using Shopify is that it is pretty easy to get started with. Yes, the platform entails no fuss and is quite favourable among non-techies across the globe. If you are looking for a complete solution featuring less technical aspects and more easy to manage in the long run, then Shopify is it! 
Plus, here you are bound to find an intuitive and user-friendly admin interface. In fact, within a span of 5 minutes, it is possible for you to launch your store and get started with the business. You see here the platform offers seamless hosting and in-built technical infrastructure to launch the store. 
Whether you are willing to sell handcrafted goods, beauty supplies, home goods, digital products, online classes, events, gift cards, eBooks, outdoor gear, etc., Shopify can work wonders for any and every business. 
Here you will find some of the highest trending products to sell on Shopify such as doormats, household storage containers, kitchen towels, bike saddles, handheld device accessories, and toy kitchens and play food. 
Apart from these, you can sell anything just to make sure that it's not something illegal such as alcohol, cigarettes, tobacco, fireworks, or drugs, or weapons, especially the ones which are prohibited. Shopify is one such eCommerce platform that works wonders with anything and any product. 
Cost Effective
Another important aspect to take into account is that Shopify-based websites are pretty cost-effective in comparison to other available ecommerce platforms. In fact, you can check the monthly fees of Shopify, you will find the actual difference. 
Also, here you are bound to receive a 14-day trial period after that you will be asked to pay a monthly subscription fee. The basic plan begins at $29 and then you can choose an advanced plan at $79 and there is another one featuring $299 per month with more amazing features and functionalities.    
One of the most common aspects all these aforementioned plans comprise is that the three of them include SSL as well as web hosting. SSL ensures that the internet connection is safe and secure. 
Apart from this, in case if you want to incorporate the brand name without Shopify in the URL then all you have to do is pay $14 in addition for a year and you are completely sorted. Just remember this, if you choose an entry-level package then only two users per account are allowed even though you get to sell unlimited products and storage space. 
Visual Appeal
Another benefit offered by Shopify is that it ensures an outstanding visual appeal. As soon as you sign up for a Shopify account, you are bound to get immediate access to over 70 free themes as well as paid themes. Each one of these are pretty much polished and well presented and of course, easy to get started with. Eurus is a typical Shopify theme with the best page loading speed on mobile. Besides, it is a MOBILE-FIRST theme, ensuring full functioning as in the desktop screen and proper layouts.

In fact, here you will come across a plethora of design elements that you might easily get confused and overwhelmed or sometimes get carried away. Moreover, you can choose any bare minimum theme and follow eCommerce UX best practices to come up with a store that carries exceptional UI and UX. 
Well, I can simply go on and on with Shopify and its benefits such as fast loading speed, power-packed marketing tools, mobile responsiveness, amazing customer support, easy and quick payment, SEO-friendly, precise analytics and decision making and the list goes on. 
Well, so I guess now you know what Shopify is and how it can turn out to be beneficial in the long run to survive in this competitive world. And above all why is it the most searched eCommerce solution on Google? Further now without wasting any more time let's jump on how a Shopify mobile app can boost your store sales instantly. 
Now there has been a misconception that mobile commerce apps are only used by enterprise stores and global chains. As said earlier, this is a pure misconception which has nothing to do with the truth. So any business can benefit from a mobile application. Here's how! 
How to increase Shopify sales with a Mobile App?
#1 Push Notifications
The first and foremost way to achieve success in regards to increasing Shopify sales is by getting in touch with your customers. You see sometimes a website no matter how amazing the tech stack is can limit communication. Fortunately, that's not the case with mobile applications.
Also, gone are the days when you were supposed to rely on email for reaching potential shoppers. Which was absolutely not easy back then, first you had to turn visitors into email subscribers which was definitely not an easy thing to do. 
Once someone joins the email list, your email has to be delivered and opened by the recipients. And since we receive at least more than 100 emails per day, no one can guarantee whether your message will be read or not. 
And this is when push notifications come into the story. Push notifications work by flashing on a user's mobile device much like your text messages. The chances of these push notifications being read are pretty much higher in comparison to a promotional email buried in your inbox. 
In one way or another, Shopify can seamlessly drive Shopify sales to a great extent. Just don't go crazy over it or else your end users might end up muting these push notifications. 
What should these push notifications be composed of?
Flash sales
Discount codes
Delivery-based notifications
#2 Loyalty Programs
Another important tip or trick to take into account to increase sales for your Shopify store is to introduce different loyalty programs. Loyalty programs not only work wonders for your present customers but also it is the best way to retain disappointed customers. 
Now what exactly is a loyalty program? Well, it is a program that enables people to spend more money and enhance their shopping frequency. As a result, you can get rest assured as all this will significantly impact an increase in Shopify sales. 
Now here comes the big question, is it possible to have a customer loyalty program without a mobile application? To be precise, the answer is yes absolutely. However, developing an intimidating mobile application can take your program to the very next level in no time. How?
Well, to begin with, your customers might not visit the website on a daily basis which is certainly not the case for mobile applications. Even if he is your loyal customer he might end up buying from your store (website) once or twice a month and even no longer bother to check their loyalty status or navigate through their customer profile. So basically the program definitely takes a backseat. 
Fortunately, this is not the case with mobile applications. Since we keep using our smartphones every now and then, customers definitely try keeping tabs on their loyalty points and get relevant incentives and definitely keep interacting with the Shopify application and push it to the very next level. 
You can take a look at the top mobile commerce apps available around featuring wonderful customer loyalty programs driving an insane amount of customer engagement. Also, to make your loyalty program a cut above, try to fully customize it. 
#3 Different Payment Options
The next interesting thing through which you can win the hearts of your valued customers and enhance sales is by offering flexibility in regard to payment. When you want to offer more choices, a mobile app can definitely do the trick. If you are one of those who have this blind faith that everyone buying from your store comprises a visa or a MasterCard. Some of them actually don't!
So don't try to fit yourself as well as your customers in a bubble instead try offering different payment options that won't make them happy about their purchase but also enhance your conversion rates. 
It has been observed that more than 40% of customers don't even try completing their purchase even if they find it a hassle to do so. Now what does it mean by adding different payment options, you might wonder?
Incorporate all types of debit and credit cards
Gift cards
Wallet
PayPal
Stripe
Venmo
Apple Pay/ Google Pay
Phone Pay
PayTM  
These are some of the most common yet crucial payment apps that shouldn't be ignored at any rate for both Android and iOS devices. Basically, it's about making checkout as fast and as convenient as possible.  
#4 Enhanced Personalization
Another way to increase Shopify sales with a mobile app is by increasing the scope of customization and personalization. As customers, we individuals always tend to prefer or choose recommended services/websites from our peers or relatives. 
When you try offering a personalized mobile app, you can offer your end users exactly what they require. For example, many Shopify apps incorporate the usage of AI technologies. So what happens here is that the technology is used to keep tabs on the end users and see how they engage with the app. 
What do they find more interesting about the app and what they don't find interesting at all, and then your application based on those analytics suggests the best possible products to each one depending on their browsing pattern and purchase history. 
When you find something relevant then they are more likely to buy it. With personalized recommendations, the scope of Upselling and cross-selling also increases. On and all, this definitely gives rise to the overall sales and revenue on investment.      
#5 One-Click Purchasing
Last but certainly not least is one-click purchasing. With the rise in the development of mobile apps, the concept of one-click purchasing has also been quite in vogue. What happens now is the first customer looks for a product then adds it to the cart, then enters all the relevant details, billing information, and shipping information and then checks out. 
With one-click checkout is the entire shopping experience turns out to be speedy and well-optimized. Did you know the mastermind behind the trend? It's Amazon. 
The buy now button simply skips all the complicated steps and needs for filling out forms again and again since all the information is saved during the first purchase made. Within a matter of seconds, you are done with your purchase. 
Conclusion
So that's all for now! These are some of the most alluring ways through which one can increase Shopify sales with the help of their mobile devices. I hope you find each one of these worth considering. In case if you think you can come up with some more interesting tips for increasing Shopify sales via your mobile application, you can jot it down in the comment section below.