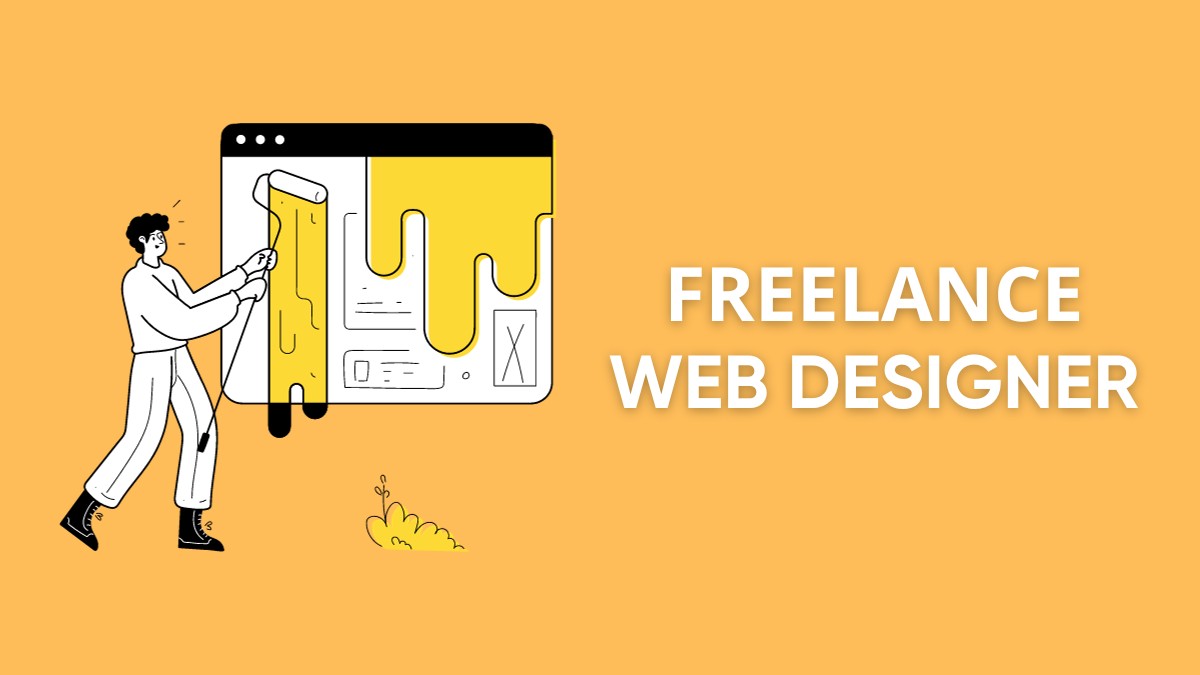 22 September, 2023
No Comment
For decades, establishing a robust online presence is vital for both businesses and individuals. Your website serves as the initial impression you leave on potential customers or visitors. Its design plays a pivotal role in capturing their attention and building trust. However, not everyone possesses the means to employ a full-time, in-house web designer. This is precisely where freelance web designer in Dubai step in to lend a helping hand.
Now, you might wonder, "Why opt for professional web designers?" Well, the answer lies in our expertise. We live and breathe web design every day, giving us an unparalleled understanding of its details. Web design delves into more details than most other professions for which people seek assistance. While template sites exist, they offer generic and simplified solutions for something far more complex than meets the eye.
I've been immersed in the world of web design for over eight years, and I'm still constantly learning. Why, you ask? Because this industry is ever-evolving, with goals that seem to shift like a moving target. Designing an exceptional website is a challenge far more intricate than fields like plumbing, electrical work, real estate, or accounting.
While these professions do require staying updated, web design changes at a breakneck pace. Yes, it evolves that swiftly. If you aren't a professional web designer dedicating your days to it, you might miss out on a multitude of crucial details that truly make a difference.
Freelance Web Designer Dubai has the knack for weaving together various elements to craft a remarkable website that goes beyond just existing on the web. In contrast, someone without professional insight might merely focus on having a website for the sake of it. However, this approach is rather futile. A seasoned web designer understands this well, and that's why we bring together a plethora of aspects, including:
Graphics Optimization: These visuals need to be fine-tuned specifically for the web to ensure a smooth user experience.
Search Engine Optimization (SEO): Without SEO, your website may never gain the visibility it deserves. Ranking on search engines is crucial.
UX & UI Design (User Experience & User Interface): A website that appears chaotic and disorganized will not only repel visitors but also discourage them from achieving their intended goals.
Plus, numerous other elements like conversion optimization, marketing strategies, and various topics contribute to creating a purpose-driven website.
Now, when it comes to finding the right freelance web designer, the decision hinges on your objectives, budget, and skills. Engaging a professional freelance web designer in Dubai can aid in creating a website that is not only visually appealing but also functional, catering to your target audience.
How to hire a budget-friendly freelance web designer?
They can also assist you in establishing your brand identity. Nevertheless, before enlisting the services of a freelance web designer, it's essential to ponder over a few aspects, such as:
Defining Your Requirements:
Before embarking on your quest, it's imperative to have a crystal-clear understanding of your expectations from a web designer. Take a moment to reflect on:
The primary purpose of your website.
Whether you require e-commerce features, a blog, or a portfolio site.
Are there any specific features or design elements in mind?
Your allocated budget for the project.
By articulating your needs upfront, you'll be better equipped to communicate effectively with potential designers.
Research and Shortlisting:
Initiating your search involves a few approaches:
Browsing Online Portfolios: Explore the work of freelance web designers in Dubai who display their projects on platforms. This will provide you with insights into their unique style and capabilities.
Utilizing Freelance Platforms: Platforms such as Upwork, Freelancer, and Fiverr offer a platform to discover freelance web designers. You can streamline your search based on your budget and project prerequisites.
Seeking Recommendations: Don't hesitate to reach out to your professional network for recommendations. Chances are, someone in your circle has collaborated with a skilled freelance web designer in the past.
Checking Reviews and Testimonials:
Once you've identified potential candidates, invest some time perusing their previous client's reviews and testimonials. This step will provide you with valuable insights into their professionalism, communication skills, and the caliber of their work.
Portfolio Review
A web designer's portfolio is a window into their expertise. Pay attention to:
The diversity of projects they've worked on.
The visual appeal and functionality of the websites they've created.
Whether they have experience in your industry or niche.
Communication Skills
Effective communication is vital when working with a freelance web designer. Ensure that they are responsive to your inquiries and open to discussing your project in detail. Freelance web designer in Dubai has remarkable communication skills.
Budget and Pricing
Discuss your budget with potential designers and request detailed quotes. Be wary of designers who quote significantly lower than the market average, as this could indicate a lack of experience.
Project Timeline
Set clear expectations regarding project timelines. Ensure the designer can meet your deadlines, especially if you have time-sensitive requirements.
Design Brief
Provide a detailed design brief outlining your expectations, brand guidelines, and any specific features you require. This will help the designer align their work with your vision.
Regular Updates
Request regular updates on the progress of your project. This ensures that you can address any concerns or provide feedback promptly.
Hiring a professional web designer can be a great investment for your business or personal brand, but it can also be a challenge. You should do your research, compare your options, and communicate clearly with your potential web designer to ensure a smooth and successful collaboration.
Final Thoughts
Hiring a budget-friendly freelance web designer in Dubai is a practical solution for individuals and businesses looking to establish or enhance their online presence. By following the steps outlined in this guide, you can confidently navigate the process of finding, evaluating, and collaborating with the right web designer for your project.
Remember, the success of your website not only depends on its design but also on its functionality and ability to engage your audience.
---