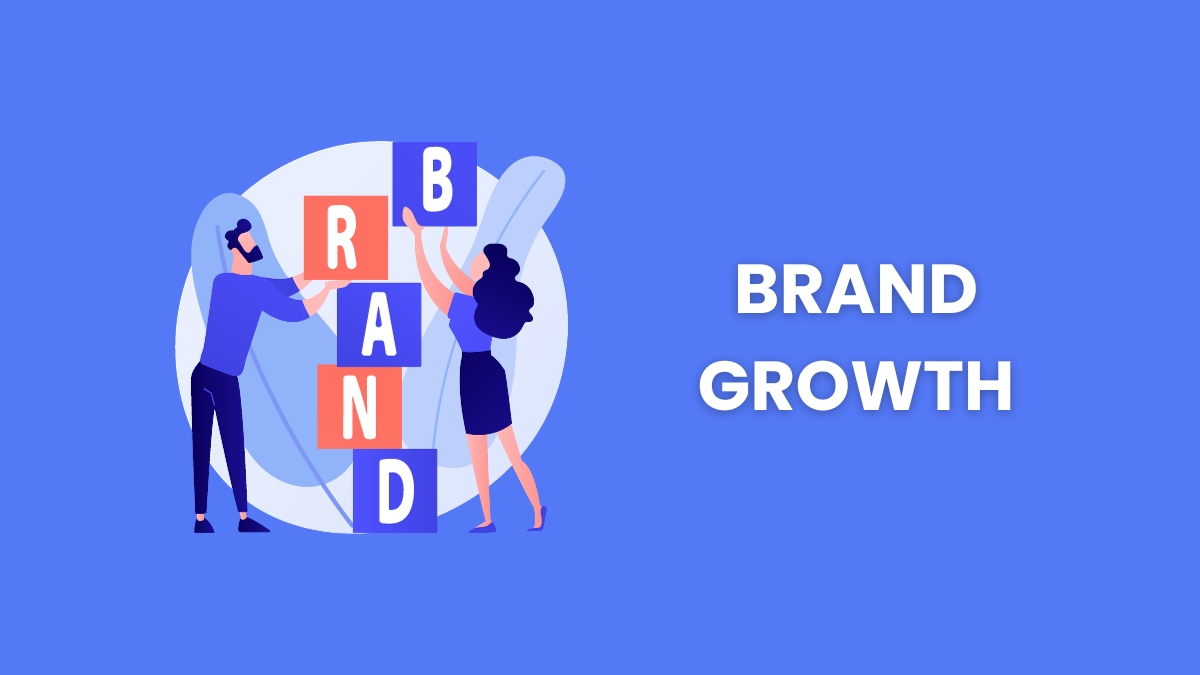 15 November, 2023
No Comment
Building a successful brand is a journey that parallels the growth of a seed into a mighty tree. It requires patience, nurturing, and a keen understanding of the environment in which your brand operates. Just as a seed needs the right soil, sunlight, and water to flourish, your brand needs a solid foundation, the right strategy, and ongoing care to reach its full potential. In this article, we'll explore the various stages of brand growth, from the initial seed of an idea to the flourishing success of a well-established brand.
1. Planting the Seed: The Birth of Your Brand
Every great brand starts with a seed, an idea that germinates in the mind of its founder. This is the moment when your brand is born. At this stage, it's essential to define your brand's mission, values, and identity. What does your brand stand for? What problem does it solve, or what need does it fulfill? These early decisions are like choosing the right soil for your seed. They provide a strong foundation for future growth.
Your brand's name and logo are also crucial components at this stage. They are the first things your audience will see and remember, so they should reflect your brand's identity and message. The design, colors, and typography you choose all play a role in creating a memorable and impactful brand image.
2. Watering and Feeding: Developing Your Brand Strategy
Source: Unsplash
Once the seed is planted, it needs constant care and attention to grow. Your brand is no different. This stage is all about crafting a comprehensive brand strategy. Your strategy should outline your target audience, market positioning, and unique value proposition. Strategically integrating social proof is like enriching your brand's soil—customer testimonials and peer reviews can nurture trust and foster a FOMO effect that encourages growth and solidifies your market presence. It's also the time to determine how you'll reach your audience and connect with them.
Your brand's growth requires a consistent, engaging presence in the market. This might involve marketing campaigns, content creation, and social media engagement. Just as a plant needs water and nutrients to thrive, your brand needs a well-thought-out strategy to stay relevant and visible in a competitive landscape.
3. Providing Sunlight: Building Brand Visibility
Sunlight is essential for a plant's photosynthesis, and visibility is crucial for your brand's growth. It's time to let your brand shine and reach a broader audience. This phase involves marketing and advertising efforts to increase brand awareness. You may use various channels, such as online advertising, social media, content marketing, UGC Creator,  and traditional advertising methods, to ensure your brand gets the exposure it needs.
Consistency is key in this stage. You want to create a clear and recognizable image for your brand, reinforcing its message and values. The more consistent and strategic your approach, the more sunlight your brand will receive, helping it grow stronger and taller.
4. Pruning and Shaping: Refining Your Brand Identity
As your brand starts to grow, it's essential to keep a watchful eye on its development. Just as you might prune a plant to promote healthy growth, your brand may require adjustments to its identity and strategy over time. Utilizing customer feedback software and monitoring market trends can help you spot relevant areas that require refinement.
This phase involves revisiting your branding elements, such as your logo, tagline, and overall messaging. You might also need to adapt to changing consumer needs and market dynamics. Brands that can evolve while staying true to their core values are more likely to flourish in the long run.
5. Weathering Storms: Overcoming Challenges
Source: Unsplash
No growth journey is without its challenges, and your brand is no exception. Just as plants endure storms, droughts, and pests, your brand will face adversity. Economic downturns, market fluctuations, and even PR crises can shake your brand's stability.
Resilience is the key to weathering these storms. A strong brand with a loyal customer base can navigate through challenging times more effectively. Prepare for contingencies and have a crisis management plan in place. Your ability to adapt and recover from setbacks will determine your brand's ultimate success.
6. Scaling Up: Expanding Your Brand
Once your brand has established itself in the market and weathered various challenges, it's time to think about scaling up. This might involve expanding into new markets, introducing new product lines, or reaching a wider audience. Just as a tree grows taller and branches out, your brand can reach new heights.
This stage requires careful planning and resources. You'll need to maintain the core values and identity of your brand while adapting to the new demands and expectations of a larger audience. Strong brand management is crucial to ensure consistency and quality as you expand.
7. Harvesting Success: Reaping the Rewards
The ultimate goal of nurturing your brand's growth is to harvest the fruits of your labor. Success comes in many forms, whether it's increased revenue, brand recognition, or a loyal customer base. This is the stage where you can enjoy the rewards of your hard work and dedication.
Keep in mind that success is not a destination but an ongoing process. Your brand's growth should continue, adapting to changing market conditions and customer preferences. Even well-established brands must evolve to stay relevant and successful over the long term.
In conclusion, nurturing your brand's growth is a journey that requires careful planning, continuous effort, and a willingness to adapt. Just as a tiny seed can grow into a majestic tree, your brand has the potential to achieve greatness. By planting the seed, developing a solid strategy, building visibility, refining your identity, overcoming challenges, and scaling up, you can nurture your brand's growth from inception to enduring success. Remember that success is an ongoing process, and with the right care and attention, your brand can continue to flourish and thrive in the ever-changing business landscape.
________________________________________________________________
Author bio: Jay is an SEO Specialist with five years of experience, specializing in digital marketing, HTML, keyword optimization, meta descriptions, and Google Analytics. A proven track record of executing high-impact campaigns to enhance the online presence of emerging brands. Adept at collaborating with cross-functional teams and clients to refine content strategy. Currently working at Tecuy Media.