28 December, 2016
No Comment
In this blog, we would like to untangle some knots about Free Gifts.
1. I want to display only the gift items with the price less than the certain products. How can I do this?
Please activate the "Gift item's price condition" setting via Setting page (Gift item's price should be less or equal to the product's price customer added).
2.  
I created a rule for a free Gift Card but I'm not seeing that it worked for our orders.
Currently, we don't support the product type: Gift Card as a free gift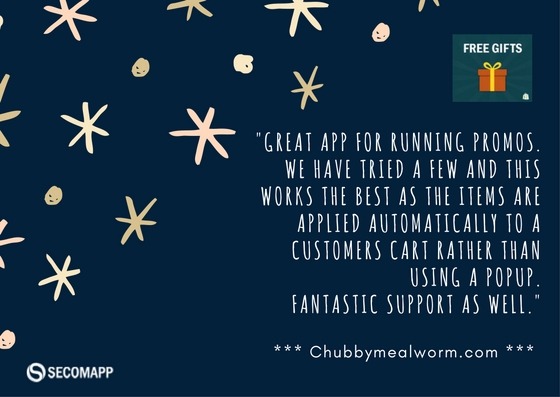 3. 
How can I manage the inventory of a product when it's a gift?
Just Enable the "Synchronize products" setting via Setting page.
4. Why does Free Gifts app not allow to  have a product with more than 50 variants as a gift?
The reason is that Shopify framework has set the limitation for the 3rd app like us as maximum 100 variants/product. When we clone new variants inside one product as a gift item with more than 50 variants, it is impossible to insert enough gift variants.
We suggest that you separate the products into 2 or more products. For example, with the product as "B.A.P Bunny Sweatshirt":
(https://the-kdom.myshopify.com/admin/products/8769097347),
you are able to separate it into 6 extra products for each shirt like: youngjae, yongguk, jongup, himchan, zelo, daehyun.