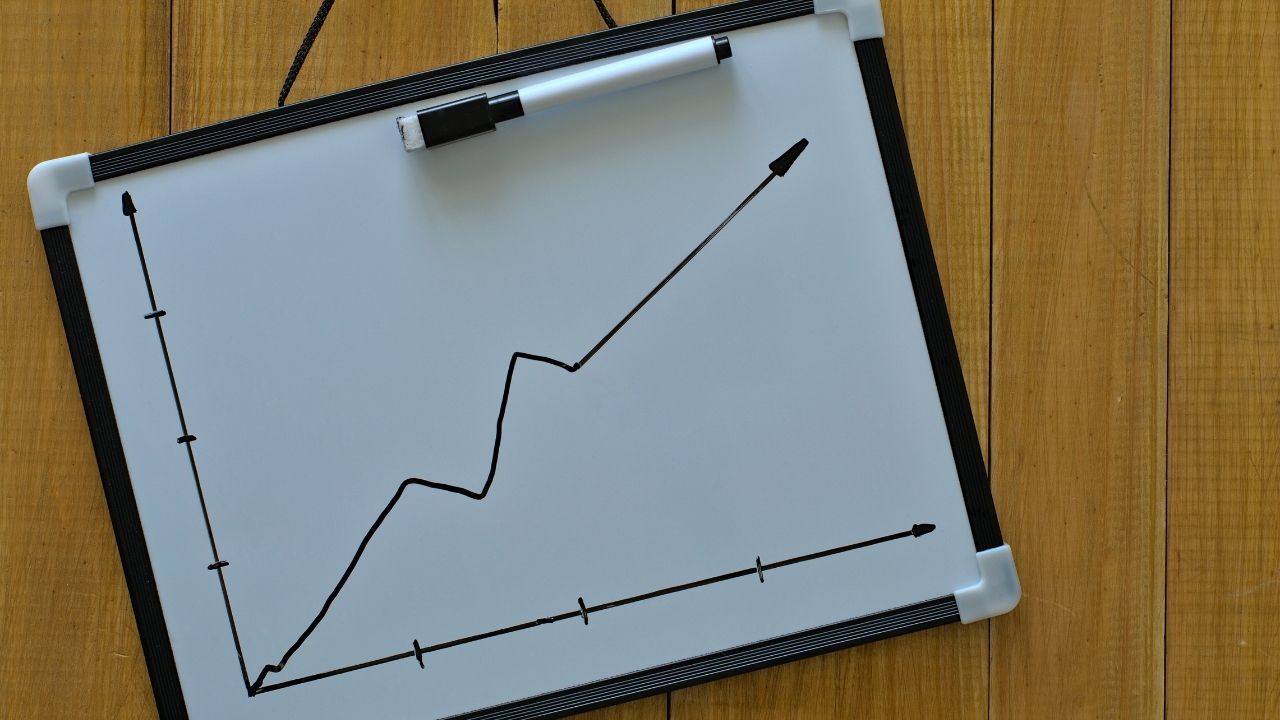 Discover eCommerce Product Trends For 2022
The pandemic might have forced many businesses to shut shop (quite literally), but that was not the case for e-commerce retailers. In fact, the shift to no-contact delivery and touchless transactions catapulted e-commerce to become one of the most profitable in retail, with a 5.4 trillion USD sales forecast for 2022.
While retailers are now trying to take advantage of the e-commerce boom, they still have to contend with the elephant in the room: consumers' changing shopping habits.
How can e-commerce retailers predict what will become a trending product for the next months or years? Let's find out.
How to Identify and Forecast Trends
Trend forecasting based on data gathered from sales records, customer transaction histories, and other contributing factors can help you discover top-selling products. Here are a few ways to identify and forecast trends:
Analyze Previous Year's Trends
Analyzing the previous year's sales trends can direct you towards understanding what consumers will gravitate to for the following year. Consider seasonal trends as well, and how they connect with the current ones. It's also essential to track the customers responsible for this rise in interest to target the right group of prospects.
Follow the News and the Latest Global Trends
Sometimes global trends in pop culture and social media also dictate what the following top-selling product will be. Checking the latest social media, technology, and pop culture could help you find the next trendsetting product.
Social media is also one good way to find out what's popular and trending in your country or demographic. Remember the time when the Dalgona coffee trend took the internet by storm? It made instant coffee powder fly off the shelves, leading to a massive surge in coffee sales! You, too, could find your best-selling product by keeping tabs on what's trending on social media.
Check Trending Products on Marketplaces
Look at e-commerce sites for trending products. E-commerce sites often list what products are popular and which sell the most. The Amazon best seller's list is not confined to books; they have bestsellers lists for every demographic and product. They also give their online visitors a list related to their browsing history.
Track Social Media E-commerce Trends
Social media sites like Twitter and Instagram could also help you find what's trending and what people are talking about in the digital world. Twitter also segments trends by country, interest, current news, and pop culture.
All of these will help you find the next big thing to sell. Now let's check out a few products that are trending and why.
Top Product Trends for 2022
While 2022 is promising to be the year that offers some semblance of normality, consumers will not be going back to shopping at brick-and-mortar stores. Most people love shopping online. A mixture of 'new normal' and traditional shopping behavior is what will define the product trends for 2022.
The products we've listed have seen a gradual rise in interest and growth in the past years. 2022 is seen to be the year they'll attain trending status.
Product: Mini Wireless Camera
Category: Smart gadgets
Mini wireless cameras are small cameras that connect to smart gadgets, phones, tablets, laptops, and even home/car security systems. They are also now used extensively in toys and drones.
The pandemic saw a slight decrease in the delivery and demand of mini wireless cameras, but the expanded use of the tool in remote work and online classes have made these gadgets essential tools for everyone. It's expected that the wireless camera demand will increase by 8.7% every year and will reach 16 trillion USD by 2026, based on global market research reports.
Selling these mini cameras can be profitable since the market has been blown wide open, and the demographics of the user base have expanded. It's not just people who love extreme sports or social media influencers who use it these days; students, homeowners, and even ordinary employees find these gadgets useful.
Product: Kids Foam Floor Puzzle
Category: Kids
The demand for foam floor puzzles increased during the pandemic. With most children staying at home, and parents working remotely, the need for games, books, and any stimulation that would take up their time indoors increased. Foam floor puzzles provided a safe alternative to puzzle games for younger kids.
Foam floor puzzles became such a hit that their prices shot through the roof. The Under The Sea Foam Floor Puzzle, which sells for 28,000 USD, is a case in point.
Sadly the price increase was prompted by the company's initial response to the pandemic. Delivery was costing them too much, so they had no choice but to discontinue the product, but all it did was make the toy more popular.
Marketers predict that with more children getting used to learning from home, parents will continue to see these foam floor puzzles as a good purchase, bolstering their status as a trending product.
Product: Waist Trainer
Category: Sports
Thanks to celebrities and social media influencers like the Kardashians, waist trainers did not witness any decline in popularity after the pandemic. Though many people were concerned about their health and fitness since 2020, many still gained "quarantine weight".
Waist trainers that help people lose unwanted inches on their waist, especially when exercising or doing their fitness regimen, won over the consumers.
Currently, products like these are very popular with specific demographics, especially with the extensive use of social media such as Facebook, Instagram, and TikTok. It's expected that the body shaper market will increase by 7% in 2027 and reach 3.8 billion USD.
Product: Magic Broom
Category: Home and Kitchen
While cleaning supplies witnessed an increase in sales ever since the pandemic struck, the magic scraping broom emerged to be a crowd favorite. This broom uses a soft silicone scraper to pick up dust, debris, and even hair while cleaning. It can be used on dry and wet floors or clean glass surfaces.
With most people looking for easier ways to clean their homes, cleaning equipment that is easy to use and affordable has become a trending product in a few months. It continues to be so, even now.
Products: Curling Headband
Category: Beauty and Personal Care
Since the pandemic, many people were left to grow their hair because of the restrictions set on spas and hair salons. The situation increased the sales of home hair care products, such as the curling headband. This product was a no-electricity, no-chemical tool that curls hair overnight. This tool was handy for many women who wanted a low-maintenance way of styling their hair.
The headband grew in popularity because of its effectiveness and casual approach to hairstyling. Many women, regardless of age, who wanted to have natural-looking curls for their hair found the product to be effective, making it a top-selling one for 2022.
Don't Miss the Next Product Trend
No matter which e-commerce marketplace you're on, Trend forecasting could prove beneficial for your business. Use it to your advantage to find trending products that will rake in the revenue for your e-commerce business.