23 January, 2021
No Comment
When you see a broken link exists on your website, you may think that it is not a big problem, and simply ignore it. However, broken links are one the most negative factors that have a bad impact on SEO results. It affects both user experience and website ranking, which seriously reduces your revenue. Read through this article to find out about broken links, and how to effectively fix this problem.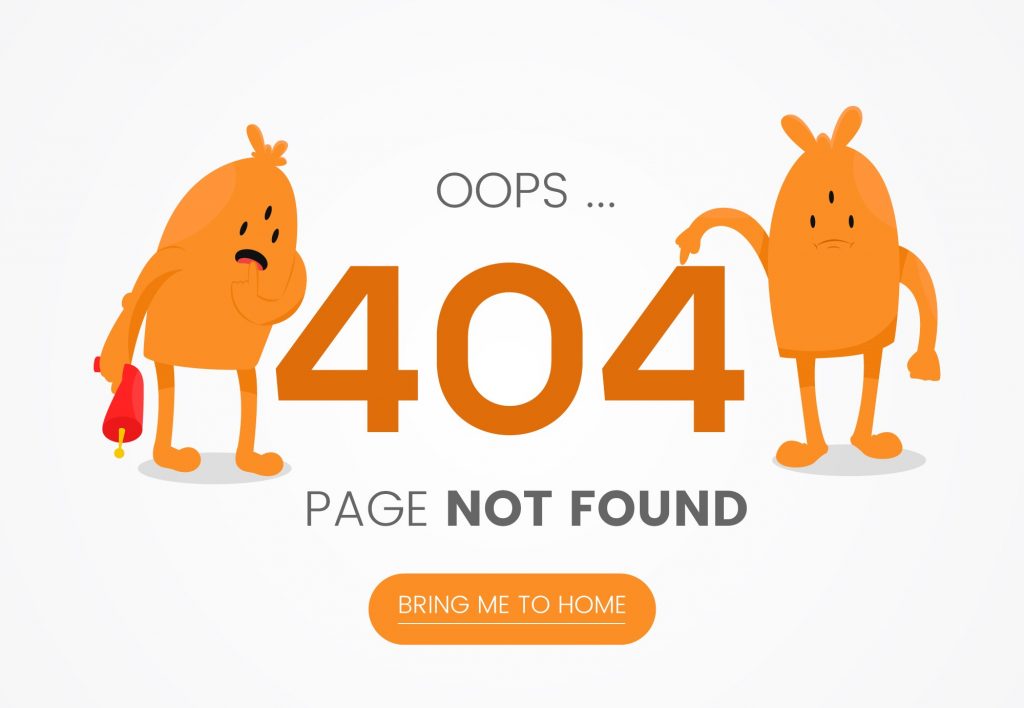 1. What is Broken Link?
Broken link is a hyperlink on a website that no longer works or exists. The returned page of these links usually contains an error message, for example, "404 error Page Not Found". The term is also known by other names such as dead link, link rot, or breaking link.
Broken links prevent users from accessing the desired resource of information. Website traffic will relatively decrease as users move to other sites to find necessary information. A site that hasn't been updated or checked for a long time may suffer from link rot, which describes a site with many broken links.
Causes of broken links
The status happens when a website encounters the following issues: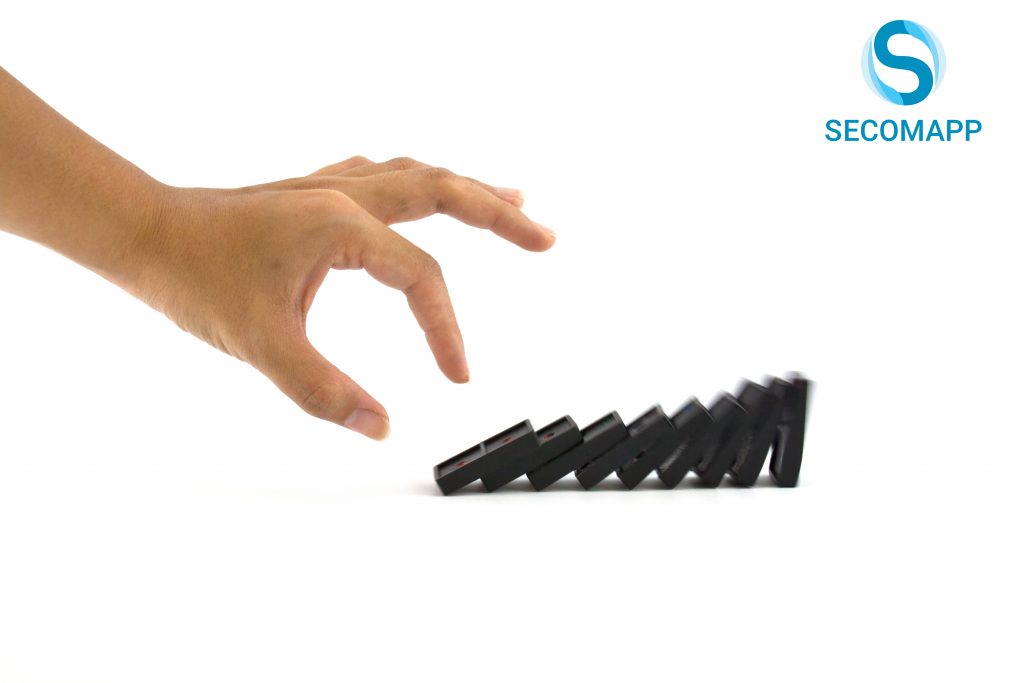 Users enter an incorrect URL.
The web page has been removed or replaced by a new one, so the old link is outdated.
The site is blocked by extensions or users' firewalls.
The website allows only a limited number of users to access: A page that contains a user's private information cannot be accessed by others due to privacy policy. Some sites also required users to log in, such as administrator pages and paid newspapers.
An article posted in a private group on some social network platforms cannot be viewed by people outside the group. Thus, the link citing this article becomes a broken link.
The reason that leads to the most cases of broken links is the change in equipment structure. It is also the most dangerous cause.
Impacts of broken links
Website owners may think ignoring broken links is not a big problem, but broken links do cause extremely bad results. The most obvious impact is on user experience. As mentioned above, when users click on the link to seek their expected information but it turns out to be a broken link, they will immediately exit the web page and search for other sources. The issue causes a negative experience and a bad impression. Users usually avoid clicking on a domain that contains a lot of broken links. They will even share their bad experience with their friends and advise them not to visit your site.
Search engines like Google crawl your website in order to index data and rank it. If an inbound link is broken, search engines are unable to crawl because the site contains no information. A website is regularly checked so that users have the best experience on it. As broken links considerably reduce user experience, it can seriously drop your SEO rankings.
Moreover, if you own a website that is overwhelmed by broken links, not only visitors but your crucial clients also have a bad impression of it. This causes fewer chances for sales and investment. As a result, your website revenue is critically reduced.
2. How to Remove Broken Links from Websites?
Due to its serious impact, it is crucial that you immediately check and remove any broken link on your site. However, finding and fixing dead links manually may be challenging. Fortunately, there are free tools that assist you in dealing with this issue. You can also buy premium packs or use paid tools for advanced features. Google Analytics is one of the most popular and effective free tools you need to try.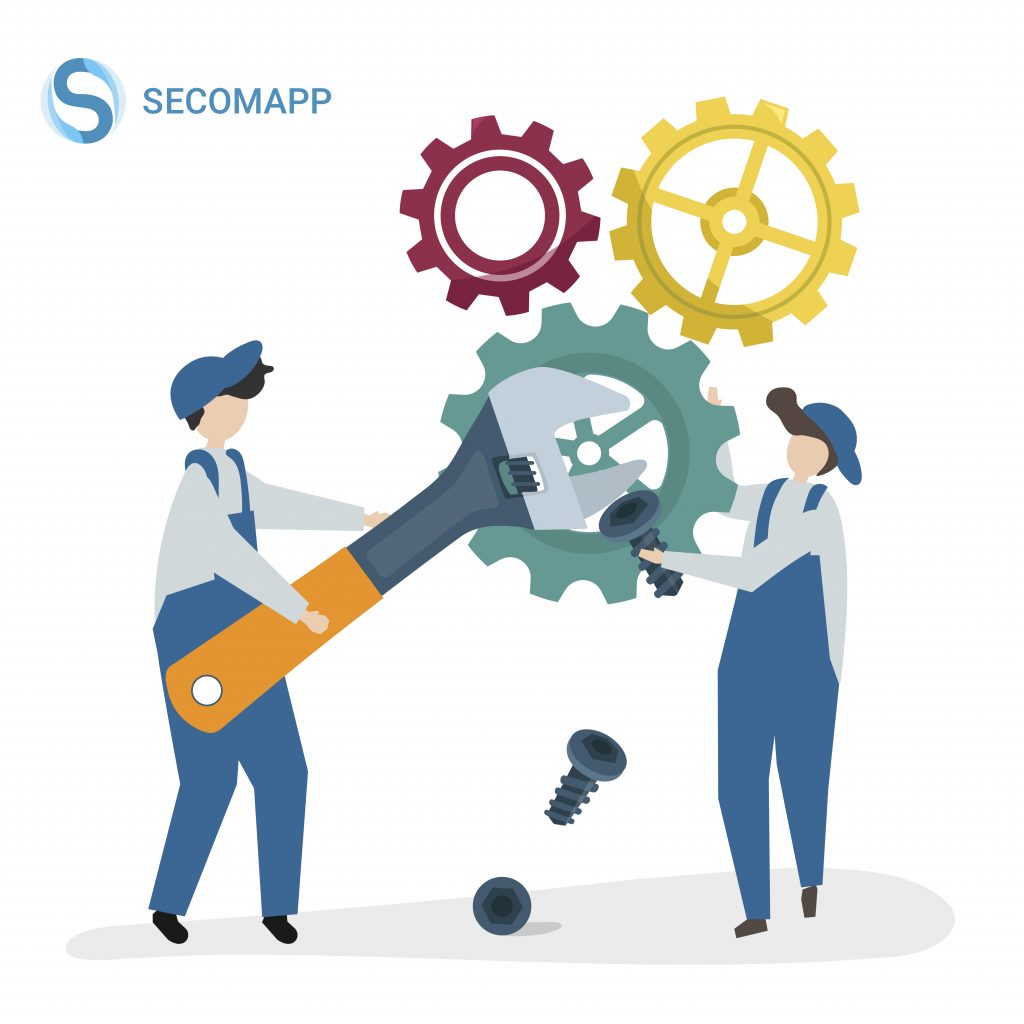 2.1. Find and Remove Broken Links from your Websites in 2 Steps
To best leverage Google Analytics in solving link rot, you need to take two steps as follows:
Step 1: Find broken links by creating a Custom Report
First, you need to find the cause of dead links on your site. Type a URL that refers to an error page you know to find the name of the error page that displays on your browser.
Login to your Google Analytics account. In the left-side dashboard, select Customization > Custom Reports, then create a new report by clicking + New Custom Report.
Now you need to fill in relevant information when editing your Custom Report. There are some points you need to remember to find internal dead links:
Report Content > Type: Choose Flat
Report Content > Dimensions: Choose Page, Previous Page Path, and Page Title
Report Content > Metrics: Choose Unique Pageviews
Filters > Exclude Previous Page Path and include Page Title and add the name of the error page. This enables only broken internal links to be displayed in the custom report.
For external dead links, you need to make a few changes to the Report Content > Dimensions field by selecting Page, Full Referrer, and Page Title.
Finally, save the report. You can view it to see a detailed list of broken links existing on your site.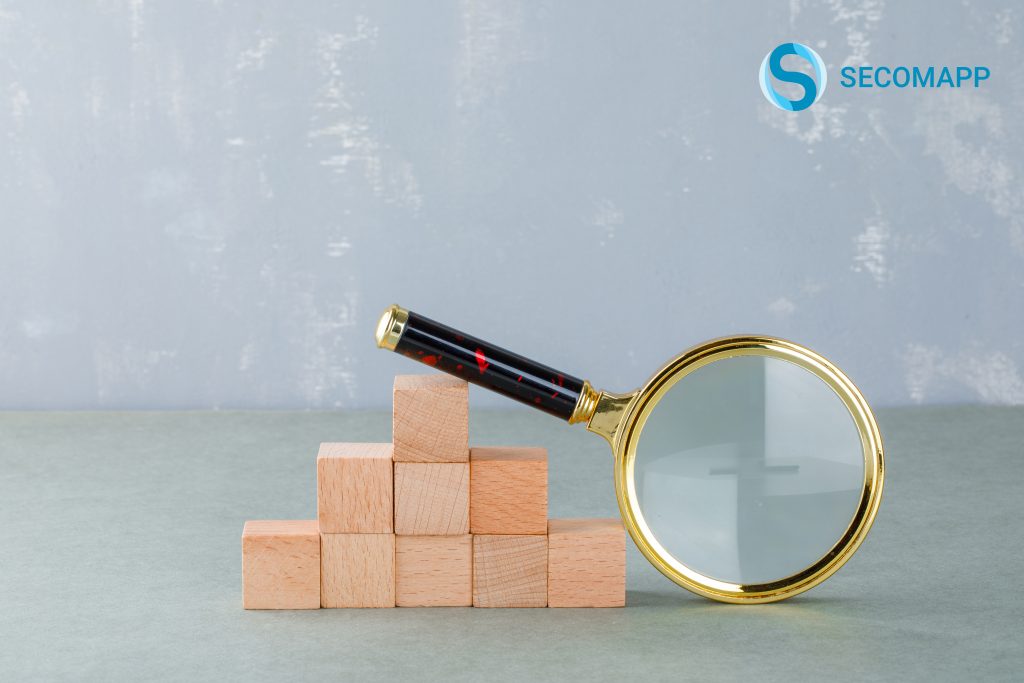 Step 2: Fix broken links
Now you can fix link rot on your site simply by removing and replacing an incorrect URL with a newly available one. To fix incorrect inbound links on other websites, you must change these sites' URLs by using 301 redirects or some plugins such as Redirection.
Another great tool that we strongly recommend is SEO Booster App. This app also assists you in accomplishing your routine SEO tasks and improving your SEO rankings. If you own a website that connects to your Shopify store, you can easily find and add SEO Booster in the Shopify app store.
To find dead links, go to Auto Optimize Links and click the Check now button to scan for broken links.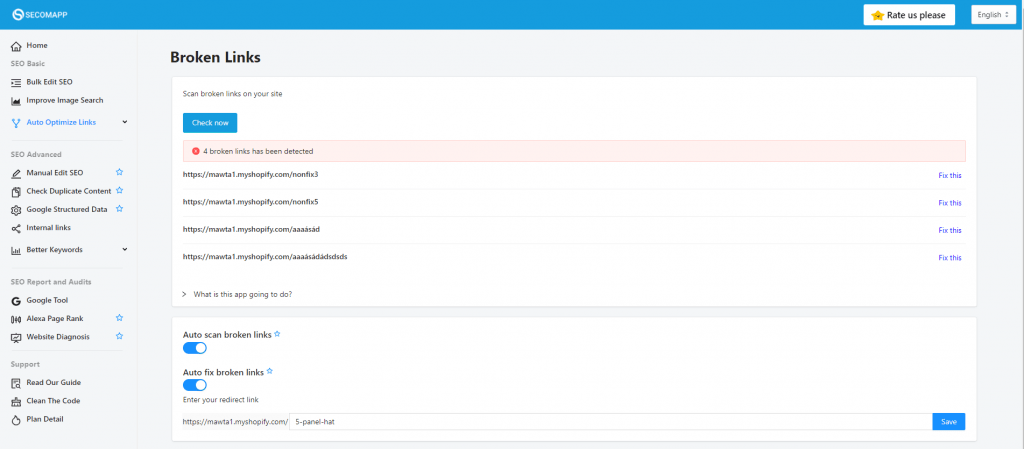 Once all broken links have been listed, select Fix this to replace them with a valid URL, then click Save.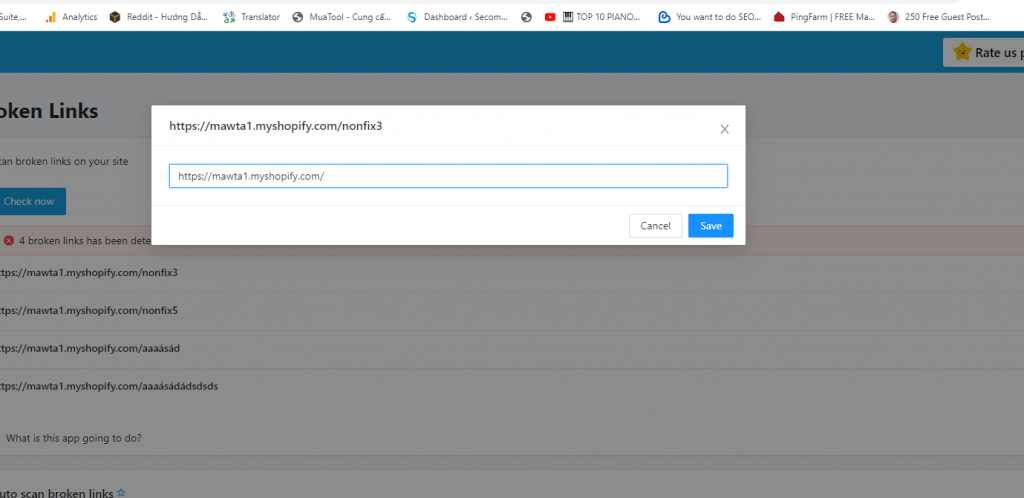 You can let SEO Booster automatically solve link rot by enabling Auto scan broken links and Auto fix broken links. This app helps you free up a lot of time to concentrate on other tasks. Try out now and enjoy its great features!
---