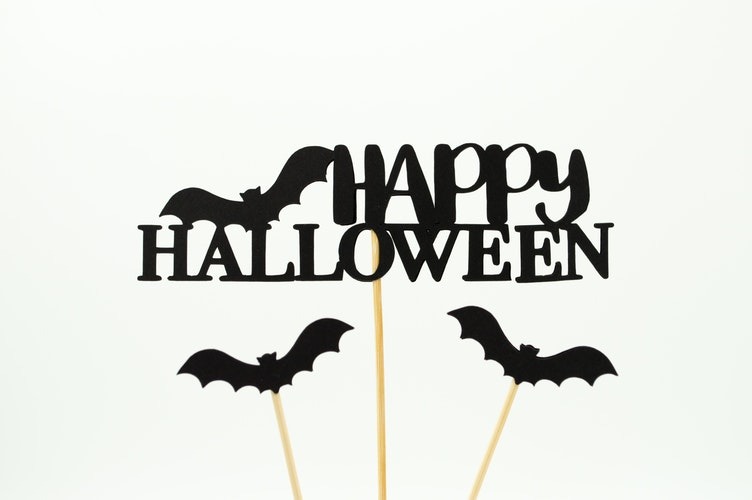 Boost your Halloween Sales with ZERO marketing budget
Halloween is one of the biggest holiday seasons of the year, in which you should make the most of by launching special campaign to draw your customer's attention to your store. Why? Because you're gonna lose a lot while everybody else earns big sales and you just plan to stand still…
Having hard time coming up with ways to make a hit with your special offers?
Worrying the marketing campaign might cost you way too much?
Struggle no more with our 4 FREE apps that can support you in your promotion plan this Halloween.
1. Promotion popup:
The best way to spread the Halloween spirit is having a popup displayed at the very moment customers visit your site. Sound good?
Explore more with Promotion popup, with this tool you can promote all significant events of the store to customers everywhere in your site.
The app provide various templates for different offers or you can freely design your special treat for customers.
The GREAT part is: You can show popup for specific customers on your email list, or customers with specific product or specific number of product for upselling and cross-selling. Many types of popup can be supported: Newsletter, Video, Coupon, Countdown, Product Popup or Automatic Discount Popup.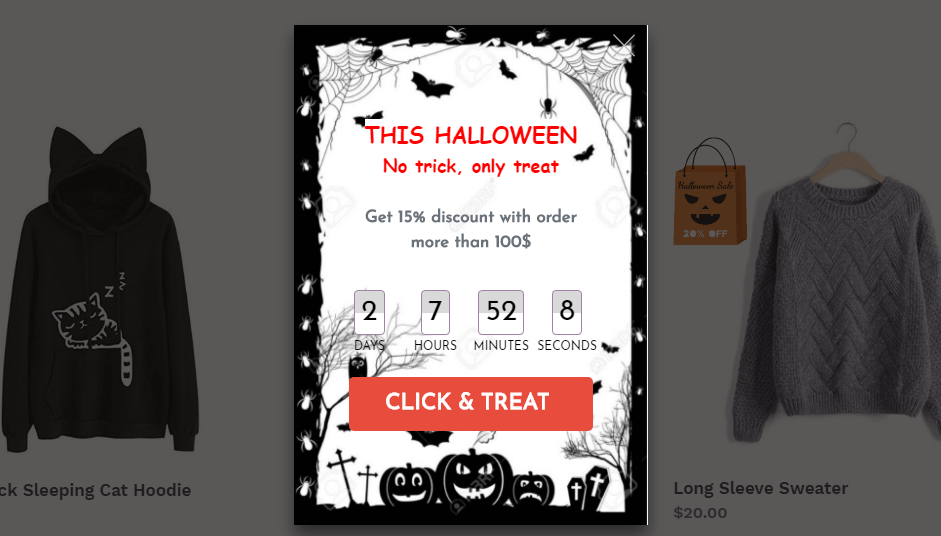 Try out Promotion Popup
2. Spin to win:
Wish to increase your email list this holiday?
Working hard finding a unique way to promote your special offer?
Take a look at the amazing wheel we offer. With over 10,000 installs, say Goodbye to all normal popups, Spin to win will help you create a fun and stylish wheel with 10 slices to win your visitors' interest. You can fully customize every little detail of the frontend.
Try Spin to win to add some colors to your site, let your new customers try their luck and happily build a relationship with you.
It's totally free for basic features. Take a look >>HERE<<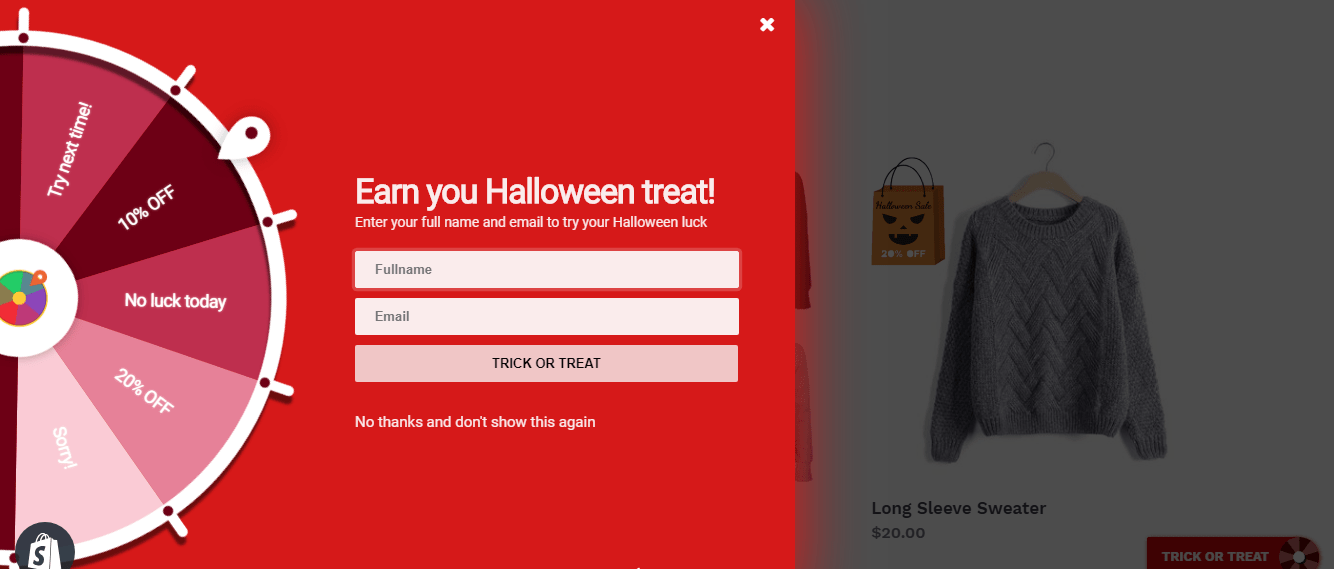 3. Product label:
What is better than showing customer special offer of a certain product by adding a label right on it in product page? This fascinating tool helps customer clarify items in your shop with special marks.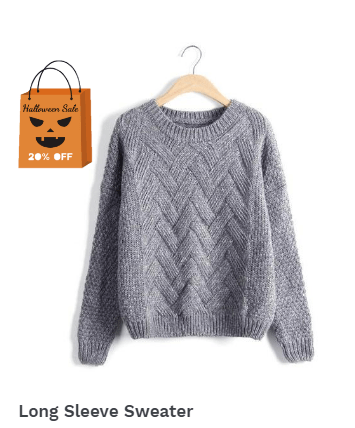 You can create Labels for individual products, all products in a Collection, Out of stock products, On Sale products, New products or mix these rules together. Labels can also be displayed based on tags or weight.
We provide plenty of free templates to match your need or just upload your own image, you can fully customize the position and size of each label.
Apply labels on your site by Product Label now.

What if your visitors see an interesting label and wish to take a quick look on the item? That's when Quick view helps!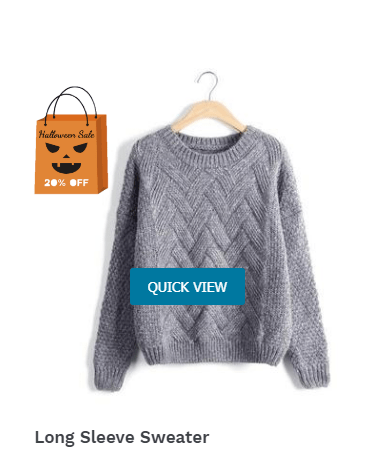 4. Quick view:
Are you looking for an easily set-up, a friendly interface extension that could save your customer's shopping time to encourage sales?
With approximately 40,000 installs and earns over 98% good reviews of all, your site will surely have a worthy experience with our Quick View app.
No more clicking forth and back, one click for a quick access to product preview without reloading the whole site, customer can view the products immediately and add to cart right away. You don't need to have coding or HTML knowledge to run this app.
Let give Quick View a chance to boost your site. It's available in ALL devices.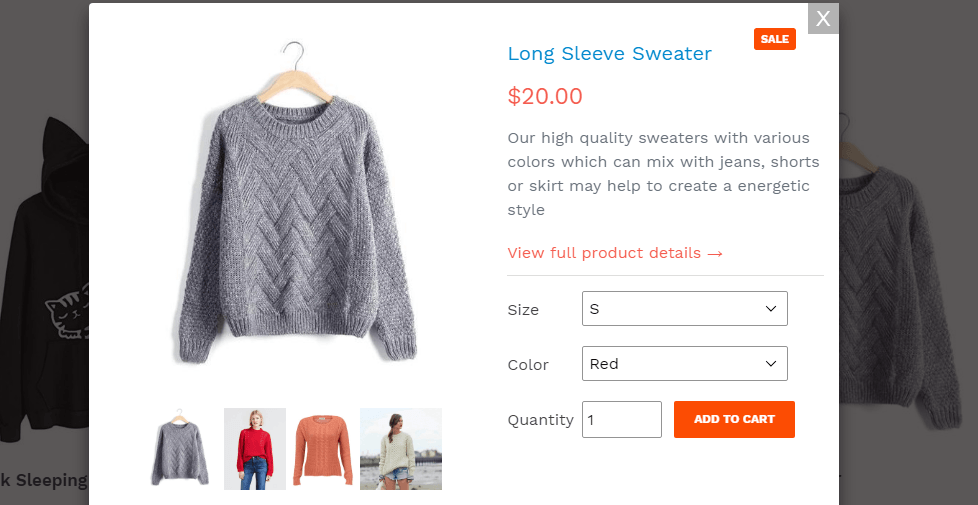 These are recommended tools with full customization for you to improve customer experience in your store.
What is the best part? All 4 apps are completely FREE with basic features and FREE support is provided from our proficient developer team.
Take action for your exclusive Halloween plan TODAY!!!