27 December, 2016
No Comment
Banner slider – one super easy-to-use app – helps you impress your Customers with eye-catching lively images right on your e-store.  Banner Slider is a great app that allows uploading, customizing and showing a series of banner as sliders. In this blog, several confusions left will be cleared out.
#AskSecomApp
1. Is there any limit in the number of images per slide or number of sliders that i am allowed to add to my site with Banner Slider?
No, there is not. You are free to have as many as you want. Only one notice is that you are not supposed to add 1 slider twice on 1 page.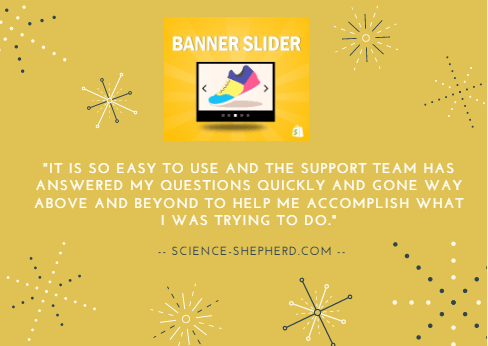 2. Why does the sliders look not natural on our site?
If you use full width slider, you should choose the correct slider height so that the app can always displace it nicely on all devices or on any screen resolution.
The formula is the slider height = image height * 1300/ image width.
3. Can I add different sliders for each collection?
Yes, you can. You should add sliders to the collection description, which helps you have different sliders on various collections. Whereas the same slider(s) will show on all collections once you add slider embedded code in collection liquid.
4. The Slider is not responsive on mobile or tablet?
Please make sure the embedded code you copy & paste doesn't have additional tags. Normally, if you copy the html embedded code and paste to product description or collection description, there are some additional tags which are added. And the tags will make the slides not responsive. You should re-check the back-end store by opening the product description in html mode and removing any tag which wraps the embedded code.
Sometimes the location you add the slide(s) may make the slides not responsive as well, in this case please contact us, we will check and fix it for you.
Feel free to drop us a mail for any troubles you have using the Banner Slider at support@secomapp.com
We love to hear from you! #AskSecomApp
Secomapp Team