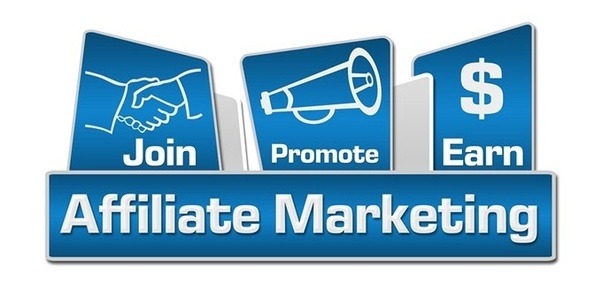 If you are looking for an easy app to start your first step in building a sustainable affiliate empire, Affiliate app is your must-have.
Using Affiliate by Secomapp, you can create multiple programs with different types of commission. Affiliate can promote your shop through a referral link or coupon code while referral order will be automatically tracked and informed to you.
All you have to do is reaching suitable affiliates and let them do the rest!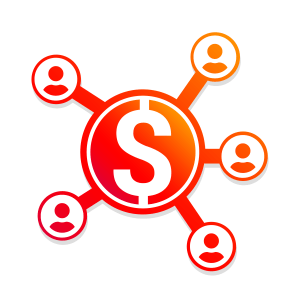 Since being released, the app has received lots of feedback from users including some typical queries about app features, we have summarized those common questions in this article, let's dive right in!
1. Is Affiliate by Secomapp free? Will it be charged in the future?
The app is completely free at the moment including free responsive support. Secomapp team may release a charge plan in the future but any early bird users who are using it in the free period will not be charged forever.
2. Why don't I receive a verification email to my account?
In case you don't receive any verification email from Secomapp, please check again and make sure your email doesn't end with hotmail.com, yahoo.com or outlook.com,…
We only support send email to business email or email from Gmail. To change your email, visit Profile and edit your email address.
3. How to edit my affiliate registration form?
To customize your affiliate registration page, visit Setting, click on Affiliate Registration and edit your form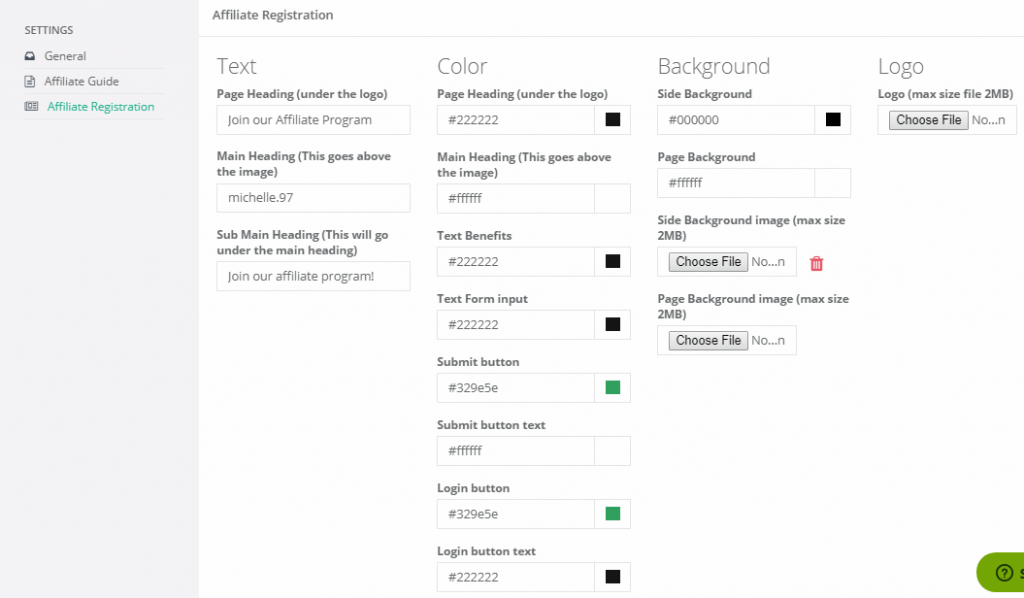 4. How to public Affiliate registration form on my shop menu?
When sucessful verify your email, you will get two link which direct to your affiliate registration form, the uper one is embedded link to your shop and the below one directs to Secomapp system. To make affiliates see your embedded link on Shop menu, follow this article.
5. How to pay the affiliate?
Affiliates who sign up will be reviewed by you to become active partners. After being accepted, they will be asked to enter their Paypal email through which you would send their commissions. In case you use another payment method, contact your partner directly or leave an important note on Affiliate Guide on Settings.
Payment will be sent by merchant manually, once you sent payment to affiliates, click Mark as paid on the Payment section and the payment status will be updated in your affiliates' dashboard. Payment will be sent in bulk. You can negotiate a payment schedule with your referral or inform them in the Affiliate Guide in Setting.

6. How do the affiliate works?
After signing up to be on your team, Affiliate will log in their Affiliate page and receive a referral link or coupon code on their dashboard. Affiliate will be informed of any special note or payment request in Affiliate guide section.

Any order made through links or using coupon codes will be automatically tracked and updated on your back-end for you to review (approve/deny). After orders are approved, affiliates commission will be calculated and wait for merchant to send payment.
7. How to use the coupon code feature?
Coupon code feature allows affiliates to spread your site by encouraging customers to apply coupon code (each affiliate will get ONE code).
To enable this feature, visit Setting and turn on Tracking by Coupon button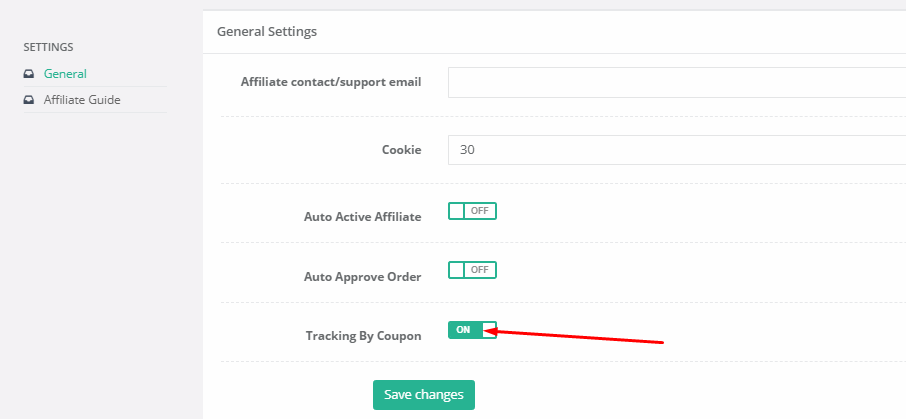 After activating this feature, visit Affiliate section and click Add coupon for each affiliate. Details about Tracking by coupon feature can be seen HERE.
8. What Auto approve order and Auto active affiliate is used for?
When someone signs up to be your affiliate, you need to hit active so they can start working. By turning on Auto active affiliate, anyone register will automatically be your official affiliate.
When a purchase is made through an affiliate link or affiliate coupon, it will be updated for you to review its eligibility (approve or deny). When you turn on Auto approve order feature, these order will be automatically approved without being needed you to review.
9. How could the affiliate receive their login URL?
Secomapp team provides a number of email templates which will be sent on according to affiliates' triggers. When an affiliate account is approved, they will get an email with their login link, make sure to turn that email on.

These are questions that we usually got from users of Affiliate by Secomapp. To get more information about the app, visit Quickstart on your app back-end or take a look at app documents.
In case you run into trouble or have any question about the app, send an email to support@secomapp.com to get prompt support.