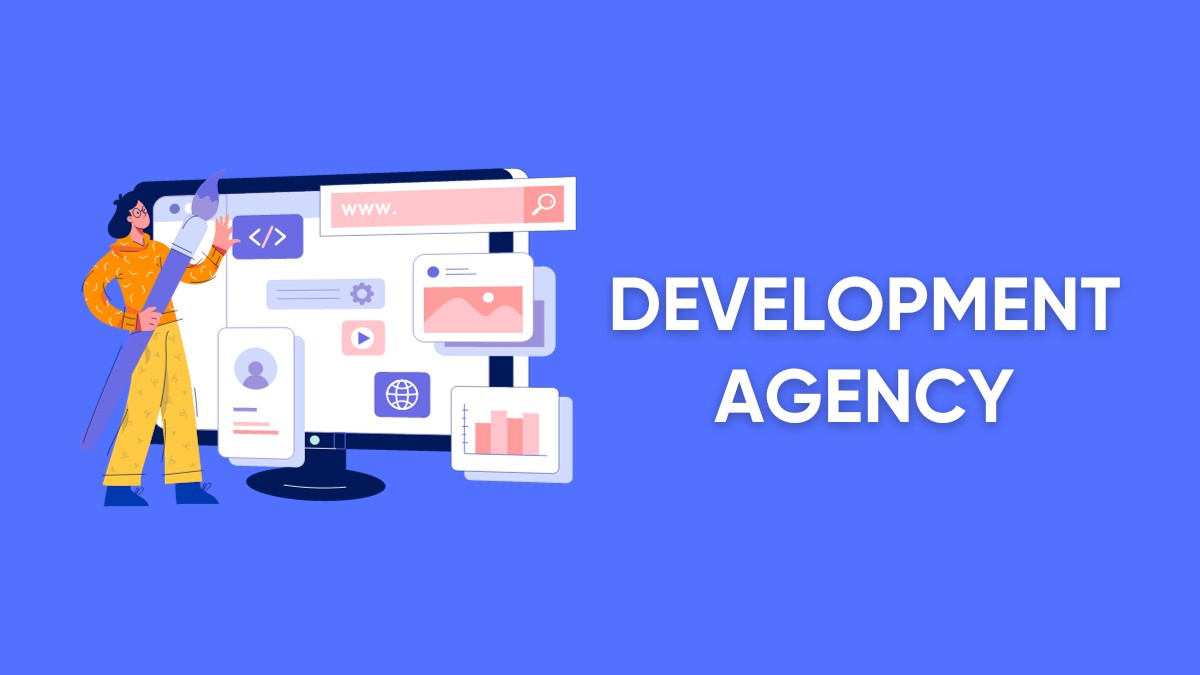 4 October, 2023
No Comment
Shopify is one of the best-hosted platforms for e-commerce stores, making running an e-commerce store less challenging amidst growing competition. However, there are hundreds of Shopify development agencies out there. Selecting the best one for your business can be complicated. 
In this blog post, we'll discuss how to choose the best Shopify development agency for your ecommerce store.
Why Hire a Shopify Development Agency?
Hiring a Shopify development agency offers a multitude of benefits that can significantly enhance your e-commerce journey.
Expertise and Experience: A Shopify agency specializes in Shopify development, bringing a wealth of expertise and experience to the table. Their in-depth knowledge of the platform ensures that your online store is built to industry standards and optimized for performance.
Customization: Shopify development agencies can tailor your online store to your unique business needs. They create custom designs, integrate essential features, and optimize the backend for seamless functionality, providing a personalized shopping experience for your customers.
Time and Cost Efficiency: While you could attempt to build your Shopify store independently, doing so often requires a steep learning curve. Hiring experts saves you time and reduces the risk of costly errors, enabling you to focus on core business operations.
Technical Support: Post-launch, a Shopify agency offers ongoing technical support, ensuring that your store remains secure and up-to-date. This proactive maintenance prevents potential disruptions and boosts customer trust.
Scalability: As your business expands, a Shopify agency can adapt and expand your store's capabilities. They can integrate new features, optimize performance, and handle increased traffic seamlessly.
SEO: Many Shopify development agencies provide SEO services, helping your store rank higher in search results and reach a broader audience. Their strategies can drive organic traffic and boost sales.
Factors to Consider Before Hiring a Shopify Development Company for Your Business
Consider the below-mentioned factors before hiring a Shopify Development Agency
Document Your Project Requirements
Before you begin your search for a Shopify development company, it's essential to have a clear understanding of your project requirements. Prepare a detailed document that contains all the information about your requirements form a Shopify development agency. Knowing what you need and expect from the agency will make the selection process more focused and efficient.
Scope of Work:
Determine the scope of your project. Are you looking to create a new Shopify store from scratch, redesign an existing one, or add specific functionalities to your current store?
Target Audience:
Consider your target audience's preferences and behaviors. A Shopify development company should align their strategies with your audience's expectations.
Features and Functionality:
Determine the specific features and functionalities you require for your store. This could include integration with third-party tools, custom designs, or complex product variations.
Consultative Approach vs Sales Approach
When interacting with Shopify development companies, pay attention to their approach. Are they genuinely interested in understanding your business and tailoring their services to your needs, or are they solely focused on making a sale?
Consultative Approach:
A reputable development company will take a consultative approach. They will ask questions to gain a deep understanding of your business, target audience, and objectives. They will provide insights and recommendations based on your specific needs rather than pushing one-size-fits-all solutions.
Sales Approach:
On the other hand, some companies may employ a sales-driven approach, emphasizing their services and packages without taking the time to understand your unique requirements. Be cautious of agencies that seem more interested in closing the deal than in helping your business succeed.
Choose a Shopify development company that demonstrates a genuine interest in your project's success and is willing to work collaboratively to achieve your goals.
Review Their Portfolio Assessment
A development company's portfolio is a window into its capabilities and style. Take the time to review their previous projects to assess whether their work aligns with your vision and expectations.
Design Quality:
Evaluate the visual appeal and design quality of the stores they have developed. Do their themes and designs resonate with your brand and target audience?
Functionality:
Look for evidence of effective functionality in their portfolio. Are the websites user-friendly, with smooth navigation and clear calls to action?
Diverse Projects:
Assess the diversity of their portfolio. Have they worked with businesses in a range of industries and sizes? A company with a diverse portfolio demonstrates adaptability and versatility.
Customization:
Pay attention to the level of customization in their projects. Are the stores unique and tailored to the clients' specific needs, or do they appear to rely heavily on templates?
Case Studies:
Some agencies provide in-depth case studies of their projects. These can provide valuable insights into their problem-solving skills and ability to deliver results.
Reviewing their portfolio will help you gauge their design and development skills, ensuring that they can deliver a store that aligns with your brand and objectives.
Client Testimonials and Reviews
Client testimonials and reviews provide valuable insights into a company's reputation and client satisfaction. Seek out feedback from past clients to get a sense of what it's like to work with the company.
Client Testimonials:
Read through client testimonials on the company's website. Testimonials often highlight the strengths and qualities that clients appreciated in their partnership with the company.
Online Reviews:
Search for independent online reviews on platforms like Google, Clutch, or Trustpilot. These reviews can offer a more balanced perspective, including both positive and negative feedback.
Ask for References:
Don't hesitate to ask the development company for references. Speaking directly with their previous clients can provide deeper insights into their communication, problem-solving abilities, and overall satisfaction with the services provided.
While no agency is perfect, a pattern of positive feedback can be a strong indicator of their reliability and competence.
Active Participation in the Shopify Community
The e-commerce landscape, including Shopify, is continually evolving. To ensure that your chosen development company remains up-to-date with the latest trends, technologies, and best practices, consider their level of engagement within the Shopify community.
Shopify Partner Status:
Check if the company is a recognized Shopify Partner. Shopify Partners have access to exclusive resources and training, indicating their commitment to the platform.
Certifications and Training:
Inquire about the company's team certifications and ongoing training. Are they staying current with the latest developments in Shopify and web development in general?
Contributions and Thought Leadership:
Research whether the company actively contributes to the Shopify community through blog posts, webinars, or open-source projects. A company that shares its expertise demonstrates a commitment to the industry.
Active participation in the Shopify ecosystem ensures that the development company is well-equipped to leverage the platform's capabilities effectively for your project.
Communication & Support
Effective communication and support are vital throughout the development process and beyond. Assess the company's communication style, responsiveness, and support offerings:
Project Manager:
Determine whether the company assigns a dedicated project manager who will serve as your main point of contact. Having a clear line of communication can streamline the development process.
Response Time:
Inquire about their average response time for inquiries and support requests. A prompt response is critical in addressing any issues and keeping the project on track.
Support Services:
Discuss their post-launch support and maintenance services. Reliable agencies offer various support packages, including software updates, security monitoring, and bug fixes.
Transparent and efficient communication is essential for a successful partnership with a Shopify development company.
Budget
Budget considerations are essential when hiring a Shopify development company, but they should not be the sole determining factor. It's crucial to strike a balance between your budget constraints and the quality of services you receive. Consider the following when evaluating the cost:
Transparent Pricing:
Look for agencies that provide transparent pricing structures. Avoid hidden fees or ambiguous quotes that can lead to unexpected costs down the road.
Value for Money:
Consider the agency's pricing in the context of the value they provide. A slightly higher upfront cost may be justified if it leads to a more effective and profitable online store.
Payment Terms:
Discuss payment terms and schedules with the agency. Some may require a deposit upfront, followed by milestone-based payments, while others may offer flexible payment options.
Remember that investing in a reputable and experienced Shopify development company is an investment in the future growth and success of your e-commerce venture.
Choose Zestard as your Shopify Development Agency
Choose Zestard – a Shopify Expert and Partner for your store development needs and unlock the potential of your online business.
We specialize in creating powerful and user-friendly e-commerce solutions that are tailored to your unique requirements. From designing and developing a visually stunning website to implementing secure payment gateways and optimizing for search engines, our team at Zestard is committed to delivering outstanding results.
Trust us to take your online store to new heights and provide your customers with an exceptional shopping experience.
Conclusion
Choosing the right Shopify development agency is a critical decision that can significantly impact the success of your online store. By carefully considering the factors discussed in this article, you can make an informed choice that aligns with your business goals and ensures a seamless online shopping experience for your customers.
Remember that the right agency is not necessarily the cheapest option but the one that offers a combination of technical expertise, design excellence, effective communication, and a commitment to your long-term success. With the right agency by your side, your Shopify store can become a powerful tool for driving sales and growing your e-commerce business.