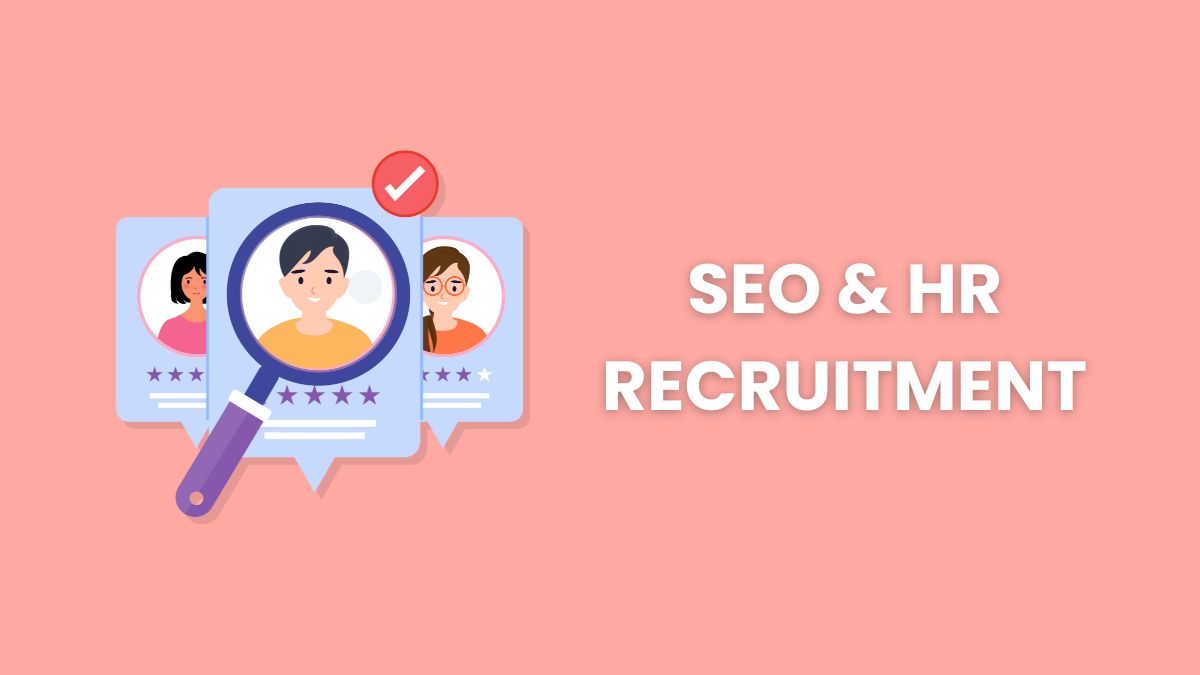 12 October, 2023
No Comment
The recruitment process has undergone significant changes over the last few decades. The emergence of the Internet and new technologies have revolutionized how employers and job seekers connect. Social media have turned into convenient platforms for job advertising, while ATS software has made the hiring process streamlined and automated. Recruitment tends to be more data-driven, with analytics allowing to make informed decisions. Metrics such as time-to-fill, cost-per-hire, or quality-of-hire are the main indicators of effective recruitment strategies.
In this technologically advanced environment, SEO steps to the forefront. This powerful tool effectively optimizes content and digital assets and boosts talent acquisition. With millions of job-related searches made on Google every month, it is worth trying to become noticed via SEO.
What can SEO do for recruitment?
When a user enters a job search request, search engines identify keywords within job boards and websites offering vacancies. In such cases offering the top 10 links on each search engine results page (SERP) will help in reaching a wider candidate pool. So, once you reach such a large candidate pool you need to use any HR tech screening solution in the process to filter out students Hence, without SEO optimization, an employer's website is unlikely to be found. Thus, recruitment SEO is about improving a company's visibility, increasing ranking, and becoming more noticeable to job seekers. SEO also helps recruiters keep afloat in the intense competition. Another advantage of recruitment SEO is affordability. Posting job advertisements on job boards can be costly. Search engines, on the other hand, offer a free channel, making SEO a cost-effective tool to expand your reach. The right SEO strategy will bring traffic to your site, attract more targeted candidates, and enliven your recruitment business on the whole.
How to incorporate SEO into your recruitment strategy?

Actually, there is nothing difficult about implementing SEO in your recruitment business if you have a clear-cut action plan. Here are some tips that you may need to build it.
Use keywords.
Keywords are words people use when searching for vacancies. If you use these words or phrases, your job postings are more likely to appear in the search results. How to find the most relevant ones?
Do keyword research. The easiest way is to use a special tool that will do this job for you, for example, Google's free Keyword Planner, which will collect specialized words for your niche.

Analyze competitors' keywords. It will be helpful to investigate how competitors frame their job listings. You will find what formulations they use to determine what job descriptions attract the most attention.

Location-based keywords. To increase the likelihood of finding candidates in your area, add location-based terms to your keywords.
The more relevant words are added to your content, the more chance you will target the right audience.
Optimize meta-tags and URLs.
Meta tags and URLs are an essential part of your SEO strategy. Regarding meta tags, you should create a distinct title tag and attractive meta description for each webpage. These titles should include relevant keywords that accurately represent the page's content.
For URLs, it's crucial to construct readable content descriptions. Avoid lengthy URLs packed with excessive keywords. Instead, use hyphens to separate words within the URL, which significantly improves readability and SEO performance.
Apart from that, do not forget about backlinks. You can establish interlinking with your business. A strong backlink profile is well-assessed by search engines.
Post engaging content.
Content is an important pillar of recruitment SEO. High-value content contributes to your recruitment website's reputation, turning it into a trustworthy and influential source within your specific industry or niche. When your content delivers valuable insights and expert knowledge in the field of recruitment, it attracts an audience and potential job candidates. Video is the most popular content format.
Video content provides candidates with a wealth of information without exhausting them with extensive blocks of text. This approach significantly increases the likelihood of candidates absorbing details and actively engaging with the content you are sharing. Note the following for your hiring strategy:
Use captions and subtitles to make job ads reach a broader audience.

Optimize thumbnails to encourage a potential candidate to click on your ads.

Host videos directly on your website instead of using YouTube.
Video technology is huge, so ensure to make sure to use it to the fullest.
Add FAQs.
Integrating FAQs into your recruitment SEO strategy is a great benefit. You do not just enhance user experience by providing answers to search queries. FAQ section amplifies organic visibility, optimizes featured snippets and voice search, and improves SEO and internal linking.
By addressing frequently asked questions and common concerns, you contribute to a smooth and informative recruitment journey, ultimately drawing in and engaging well-suited candidates.
This approach helps avoid situations where candidates feel the need to reach out to your team via email with their queries or, in the worst-case scenario, abandon your website and lose touch with it altogether.
Be mobile-friendly.
Without mobile compatibility, you are out of the game as a recruiter. Generations Y and Z access the Internet mostly from phones. The Glassdoor research shows that 58% of job seekers make their job searches from mobile devices. And this figure will only grow. Search engines also prioritize mobile-friendly sites in their rankings. A mobile-responsive site will improve your visibility and provide an optimal user experience, allowing the candidates to find your job postings and take action from smaller screens.
Take the most of social media.
Social media remains the most effective channel for marketing your job opportunities. Facebook, Twitter, and LinkedIn are popular platforms for sharing job listings and enticing details about company perks for potential hires to explore.
Creating a social media strategy provides an excellent means of driving website traffic without incurring costs. With a touch of creativity, you can craft informative or engaging posts that capture attention. Compelling social media content has the potential to attract interest from other websites, leading to valuable inbound links. SEO-optimized job descriptions shared on social media immediately boost your visibility in search engine results.
Measure your recruitment SEO
Your SEO progress monitoring is essential to understand whether you are moving in the right direction. How to obtain these metrics? The easiest approach is to invest in technologies designed to measure and optimize SEO. Another way is to partner with someone who is providing such services. Alternatively, you may collect the basic performance parameters on your own. The simplest way is to use Google Analytics, a free tool that will allow you to get vital metrics:
How many users visited your website during a day/month/year

Which pages attract the best traffic

How long people stay on your site

How many people bounce, spending only a few seconds on your site?
Knowing your weak and strong points will help you make relevant changes and improvements to your hiring algorithms.
Wrapping up
SEO is an indispensable tool for modern recruitment. It helps agencies and HR specialists reach a broader and more relevant audience, reduces costs, enhances brand awareness, and encourages data-driven decisions. By leveraging SEO strategies, it becomes easier to attract top talents and stay competitive in the dynamic job market. However, SEO is not a one-time project to complete and forget. Search engine rules are not static; you should catch up with these algorithms. Besides, job seekers' behavior is extremely volatile. Monitoring SEO performance, hiring trends, and timely adjustments will allow you to keep your content optimized.