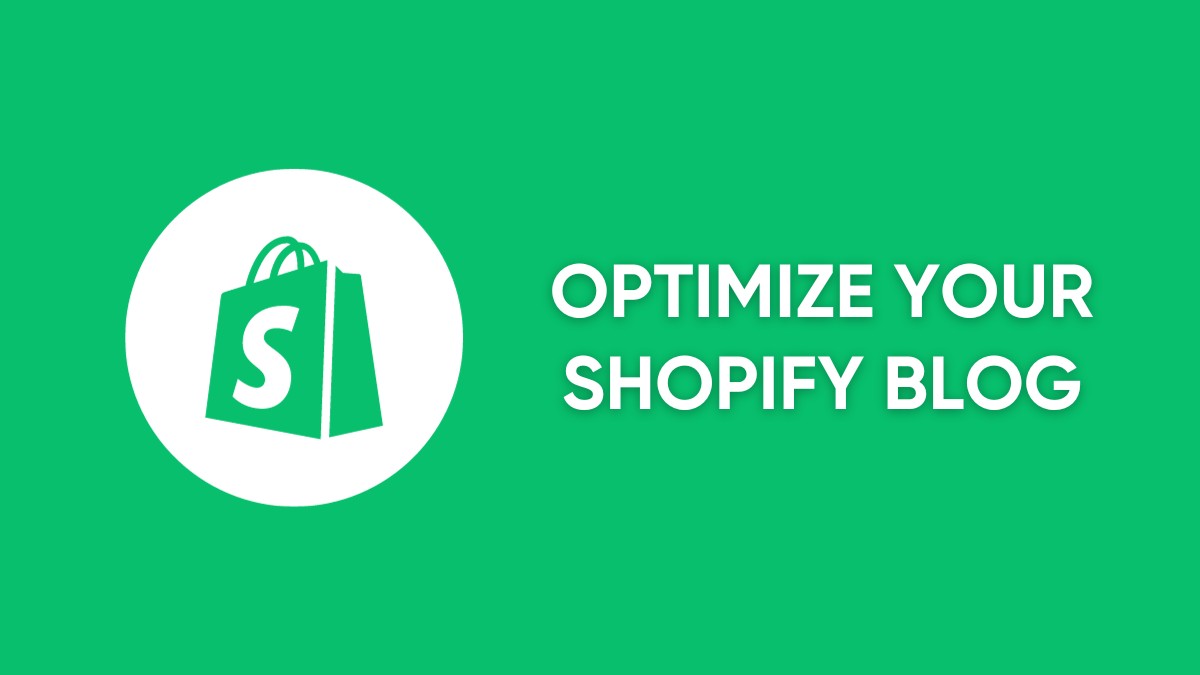 9 October, 2023
No Comment

Today, many entrepreneurs are thinking about how to expand the geography of their business and enter the foreign market. One of the popular platforms that allows you to create an online store and promote it in more than 175 countries is Shopify. It attracts users with its simplicity, wide functionality, and a good combination of price and features for business owners. On this platform, you can create a website, connect various applications, and customize shipping options, payments, and sales channels.
In this article, we will tell you how to plan your SEO strategy to improve your online store's ranking.
What is Shopify SEO?
In simple words, Shopify SEO is the work that needs to be done to promote a website created on this platform where you are trying to sell products online. The plan of such works is very similar to standard search engine optimization, which can be performed on any other CMS platform. That said, there are some peculiarities on Shopify, and we'll talk about them below.
Here are some working strategies that you can use to increase the search ranking of your Shopify store.
6 Shopify SEO Strategies to Improve Search Ranking
To improve the visibility of a store created on Shopify, follow a series of steps in sequence.
1. Study the Keywords for Which You Plan to Promote
The success of SEO optimization often depends on how this stage is done. To increase the ranking performance of your project, you need to use the right keywords, a complete list of which is made as a result of a little research. Let's understand how you can identify a thematic niche. One of the main requirements is that it should be narrow enough. Choosing a broad niche such as just "clothing" will not help. It is preferable to use narrower directions. For example, the phrase "black women's sports pants" will surely work.
Once you have decided on the direction, the next step is to find the exact keywords. By utilizing keywords that customers are searching for, you can get your web resource to show up better in search results, avoid getting blocked by Amazon due to unwanted activity, and generate more trust with potential customers.
You should be aiming for the first page of search results. While more and more people are opting for digital channels to buy what they want…. most of them don't even bother to check the second or third pages of Google.
A Moz study found that the first page of Google gets 71% of the traffic compared to the 6% of traffic the second page gets.
The Best Keyword Research Tools for Shopify
Google's and Amazon's automatic suggestion system works well, but it will not be able to produce a comprehensive list on your spreadsheet in this way. In addition, it will not give you an idea of the frequency of use and type of keyword. This data can be easily obtained using Google Keyword Planner and Ahrefs online services.
In this sample, data on frequency of use and level of competition are important. Then you can apply keys with different frequency rates and low competition in your work.
2. Add Keywords to the Texts on the Website Pages
Several key queries are selected and targeted. Keyword Research for SEO is done in order to simplify the indexing of pages in Google and speed up the work of search algorithms.
In parallel, the pages on which the keywords will be added are selected. Most often it is the home page, product, and category sections.
Ideal places for the use of keys on pages – title, meta description, main text, and alternative (for the image).
After that, you need to make sure that they are in the page description. To do this, in the tab "Edit website SEO", located just below, in the field "Description" add a few sentences that best convey the content of the page. In this case, it is important that this fragment must be keywords.
3. Work on Increasing the Number of Backlinks
This is another area that should be paid attention to. The link profile of the site significantly affects the overall rating of the project. Therefore, it is worthwhile to separately engage in the creation of such links. But remember that not all of them "work" equally. For example, links from social networks do not particularly affect the ranking. Also bad links from low-quality sites, rather they are harmful to the online project, so it is recommended to avoid them altogether.
The best "donors" are serious news resources with a high reputation (for example, CNN). This is exactly what you need. To check the quality of the donor site, it is worth using a free tool SEO Review Tools.
To increase link mass, you can do the following:
Publish guest posts on authoritative thematic platforms;

Contact bloggers and ask them to leave a review of the product or service;

Exchange links with the website of the manufacturer of the products presented in your store;

Fill the blog with useful content. If the information is of interest to consumers, they will share it, and the links will spread organically.
If possible, you should try to avoid buying links because it can ruin the reputation of an online resource.
4. Optimize Speed
Put yourself in the shoes of users who have to wait more than 2 seconds for a page to load. Most likely, they will not do this and will go to another web resource. Poor loading rates lead to an increase in the number of bounce rates, negatively affecting the ranking in Google. Therefore, increasing the speed of the site is a very important task.
Take the following actions as a rule, and the loading speed will be high:
Optimize images uploaded to the Shopify page, paying attention to the format and file size;
Choose a lightweight theme: As a speed-optimized and mobile-first theme, Eurus help store owner improve store's UX and SEO. Install theme now to get free setup & design consultation.

Adapt the site design for mobile devices.
To achieve significant improvements in website speed and user experience, consider hiring a dedicated development team with expertise in optimizing website performance and ensuring a seamless browsing experience for your visitors.
5. Ensure the Security of Your Site
Google recently announced a set of changes to its algorithm and the search signals prioritized for SEO. One of them is secure browsing.
Security is vital for all types of websites, especially e-commerce sites, which can be a lucrative target for cybercriminals.
Fortunately, Shopify uses almost all of the "best practices" without any customization. They check quite a few fields such as:
Presence of GDPR-compliant features

presence of two-step authentication

Compliance with all six categories of PCI standards

Allowing you to manage personnel authorizations

And use of the latest TLS encryption protocols.
However, there are some additional techniques you should apply to ensure your site is 100% secure:
Use an advanced fraud detection tool.

If you are modifying your theme, apply code management standards.

Double-check that your store has activated the SLL certificate.
6. Start an Informational Blog
As it becomes clearer and clearer, working on SEO for Shopify stores isn't as difficult thanks to Shopify's own features. The platform even includes a built-in blog feature and the ability to link to an external blog if you host it on a third-party platform like WordPress or Blogger.
Writing blog posts is a great way to get more attention and drive more traffic to your e-commerce business. It builds trust, one of the key values in marketing. Even Shopify has its own blog.
So, using these tips, you will be able to optimize your Shopify store on your own and attract traffic to it.