25 September, 2021
No Comment
Shopify is such an excellent tool for online sellers, as it helps you put together an online store that's professional and easy to use. However, many sellers are making mistakes when they create stores, that are costing them sales. H some of the most common mistakes, and how you can avoid making them.
Not Planning Your Marketing Strategy
So many new sellers think that if they just up their Shopify page, the traffic will come to them. It's not enough to just set up the site, you need to know who your audience is, and market the shop to them. You have to let them know what you have to offer.
There are so many different ways to market your store to your intended audience. Do some research on marketing tactics, and see where your audiences are. Go to them, and show them why you're the best place to buy from. For example, you can research which social media platforms they're more likely to use, and start posting regular content there to get views.
Not Optimizing Your Landing Pages
Optimizing your landing pages is so incredibly important. When a first-time visitor comes to your site, you want them to feel welcomed, and to find just what they're looking for. If they do that, then they're way more likely to come by again and buy from you.
When you optimize your landing pages properly, you'll be more likely to see visitors sign up to your email list, or be open to cross-selling on your site. Be sure to optimize landing pages properly so you can keep generating leads and sales.
Not Properly Utilizing SEO
This is another big mistake that so many store owners are making. You want customers to find you, so you have to be using eCommerce SEO strategy to draw them in. If you're not doing this, you're not going to show up in Google searches. If you're not showing up in searches, then how are customers going to find you?
Again, you'll need to do some research. 'Look into what your audiences are searching for, and find keywords that they're using on search engines' says tech manager Martin Stage, from UK Services Reviews and EssayRoo. 'With these keywords, you can start using them on your store to get those search results.'
Not Welcoming Your First Time Visitors
This may be something you haven't thought about doing, but it's more important than you'd think. When you have first visitors, you have to wow them. They need to see what's great about your site and be given a reason to keep coming back again and again. You can very easily start getting that loyalty by welcoming them when they first arrive on the site.
You can welcome them directly by giving them a first-time visitor discount or even sending a personalized email. Think about how welcoming your site is, too. If there's a lot of pop-ups, or it's hard to find what you're looking for, then you'll need to make some changes to make it more inviting. 
Not Having Audience Personas
There's always going to be a certain type of person who comes to buy from your store. As the owner, you need to have an idea of who that person might be. This is called creating audience personas, as in a type of customer that you're looking to market to. If you create the persona of your ideal customer, you'll be able to tailor your site to their needs.
For example, your ideal audience persona may be a woman aged 25-35, who has kids and works full time. As you know this about them, you can then tailor your site to their particular needs. You'll soon see a difference in your sales numbers when you're marketing directly to your ideal audience.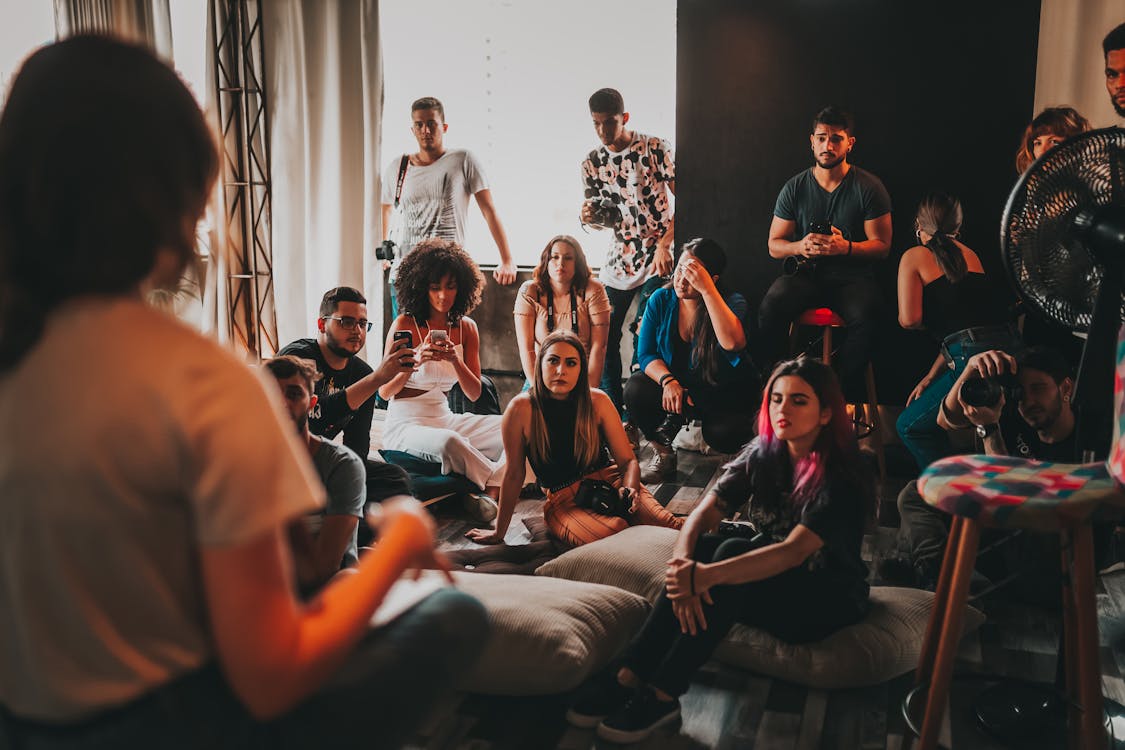 Not Taking PPC Ads Seriously
Pay Per Click, or PPC ads, are a great way to spread the word about your store and bring those new customers in. However, many shop owners think they're more expensive and complicated to use than they are. Because of this, they're missing out on the benefits that they can afford them.
There are apps you can use with Shopify that allow you to integrate PPC campaigns with your store. It makes it a lot easier than you'd think, so you won't struggle with putting together effective campaigns. You don't need to spend a lot too, something you'll be glad to hear if you're just starting. Some options allow you to pay only for keywords that guarantee leads.
Not Accounting Properly
Accounting is vital, no matter how established you are as a business. It is difficult if you're starting on your own, as there are so many things you need to be able to track. There's an expenditure, bookkeeping, taxes, and more. If you lose track of just one item on the to-do list, it's easy for everything to fall around you.
The best way to avoid this happening is to use automation. There are a plethora of tools online that help you track your accounts and stay on top of everything. As these tools track everything for you, you'll be streamlining your operation. For example, there are plenty of apps that let you integrate Quickbooks with Shopify, so you have everything at your fingertips.
Not Giving Customers Extra Value
A customer may come by your store, see something they like, and buy it. That's a good start, but you want them to keep coming back for more. The best customers are those that are repeat customers, coming back for more and recommending your store to others. To get this to happen, you need to give customers extra value. That way, you'll be seen as one of the best stores online for the product you're selling.
There are lots of different ways you can add that extra value to what you're selling. For example, you can offer free shipping on all orders over a certain price point. You can also give out discounts to first-time customers, to encourage them to make a purchase. There's also the option to create a loyalty scheme, which gives customers points for every purchase. There's plenty of options here, so use them to make your site stand out.
Making Payment Too Complicated
'A complicated payment system is a top reason why customers will abandon their carts' says writer Adrienne Morely, from Studydemic and Assignment writing services reviews. 'The more you can simplify this process, the better.' Even Shopify themselves recommend this, so you know this is an area of your store that you should pay attention to.
Many store owners make the process too complicated by trying to collect too much data. They ask for more and more data that they want on their customers, and after a certain point, they just won't be willing to give it up so they can pay. Instead, keep data collection to the bare minimum, as this will speed up the process. Also, look into offering guest checkout, or putting account creation at the end of the process.
Not Aiming To Reduce Cart Abandonment
On the topic of cart abandonment, some store owners don't take it seriously. Indeed, you'll always have some percentage of abandonment, but you want to keep that as low as possible. An abandoned cart is a sign that the customer was distracted or put off during the checkout process, so you need to find what the problem was, and correct it as soon as you possibly can.
There are some common reasons why a customer may abandon their cart. For example, if they find navigation too difficult, or can't pay with their preferred payment option, then that's going to cause setbacks. Make things easier for the customer, smoothing the way for them through checkout. You can also use tactics like labeling items as 'running out' or 'last one' when the stock runs low, to generate interest.
Not Using Influencer Marketing
Finally, one way many Shopify store owners are finding success is through influencer marketing. This allows them to reach audiences that they may not have been able to talk to before and translate those leads into sales. Some are using influencing marketing, but not to its full advantage.
When looking into influencers to partner with, make sure you're looking into their target audiences, and make sure that they match yours. You'll also want to look into the influencer themselves, to see what their monthly reach is and whether they're perceived, to be honest, and believable. You'll need to be more hands-on with a campaign like this, but it will pay off.
These are the most common mistakes you'll make as a Shopify store owner. If you're making any of these mistakes, you can easily start putting them right. Use the advice here to improve your store and get those sales coming in.